A paper message which police have suggested had the "tone" of a suicide note was discovered in the search for the suspect in the Maine mass shooting, officials have said.
Mike Sauschuck, Maine's public safety commissioner, said the body of suspect Robert Card was found in the back of a trailer in the car park of the facility, near Lisbon Falls, on Friday.
He said a paper note containing a phone password and banking details was also discovered following the fatal shooting, in which 18 people were killed.
Mr Sauschuck described the message, which was addressed to a loved one, as "not explicitly a suicide note" but one which had the "tone of someone who was not going to be around for much longer".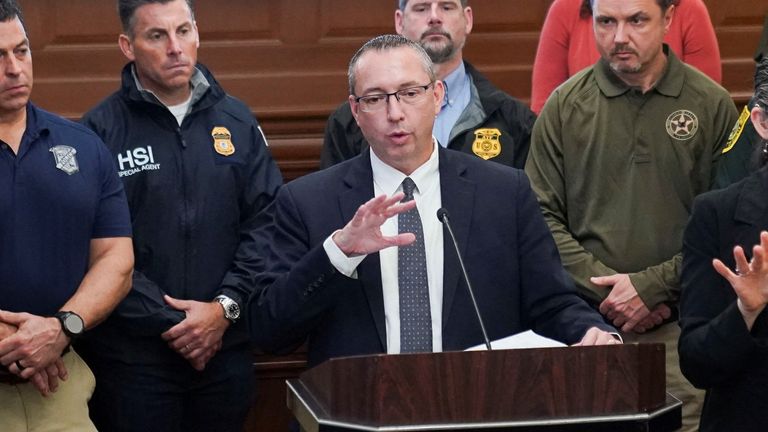 Asked about a possible motive for the deadly attack, Mr Sauschuck said there was "clearly a mental health component".
However, he said Card had never been forcibly committed for treatment for mental health – and therefore would not have shown up during background checks when buying a gun.
Card was found dead on Friday following Wednesday's attack – the deadliest shooting in the US this year and in the history of the state of Maine.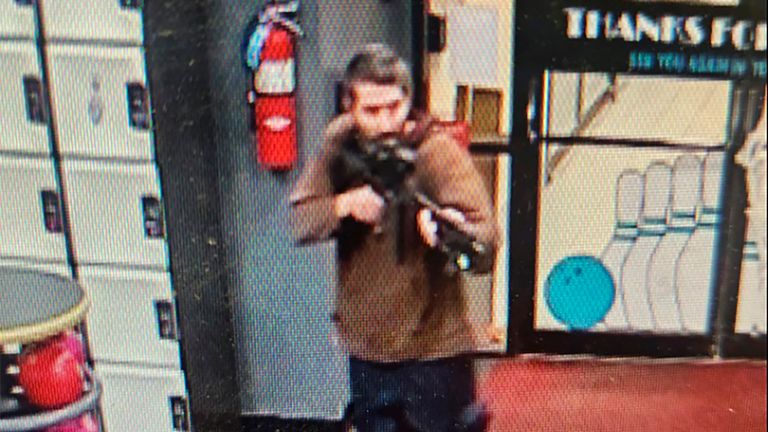 Among those killed in the shooting, at the Just-In-Time bowling alley and Schemengees Bar and Grille in Lewiston, were a father-of-four, described by his wife as the "world's best father", and a father and his 14-year-old son.
A further 13 people were injured.
Police said Card's body was found near the Androscoggin River in the Lisbon Falls area, at a recycling facility where he recently worked.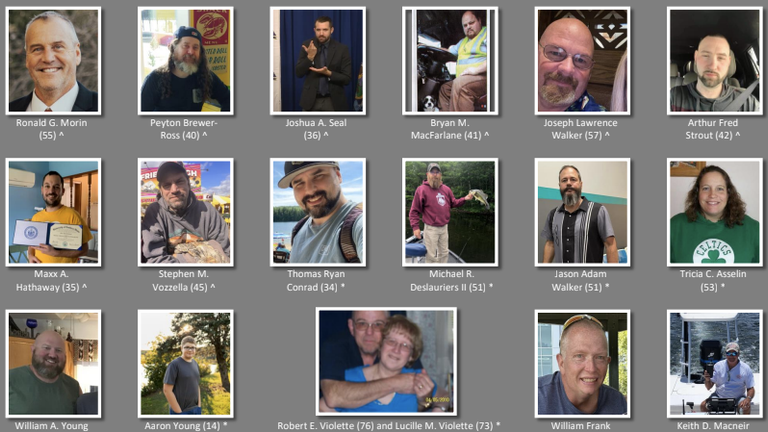 Read more:
All victims of Maine mass shooting named
What do we know about Maine shooting suspect?
Mr Sauschuck said police searching for Card had twice cleared the recycling centre before his body was discovered in the back of a trailer in a car park near the facility.
Officers believe Card died from a self-inflicted gunshot wound.
Officials said his mobile phone and a gun were also found in a white Subaru that was identified as belonging to him.
Mr Sauschuck told a press conference in Lewiston on Saturday that guns found in relation to the investigation appeared to have been bought legally by Card.
The search for Card, a former army reservist, spread across multiple locations in the state and involved at least 80 FBI agents and Coast Guard personnel.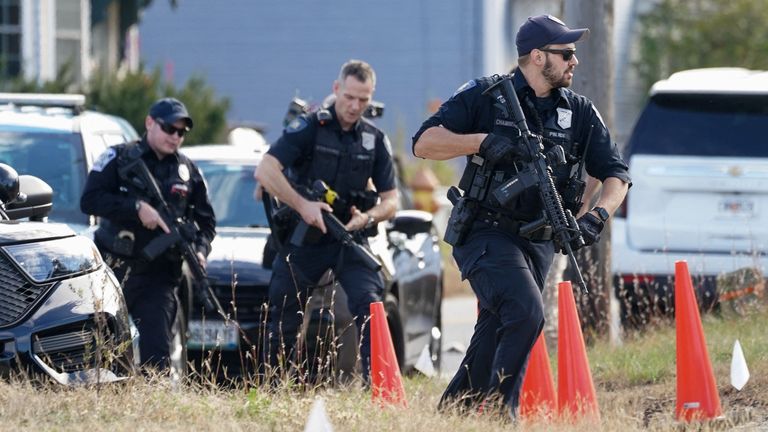 Residents in Lewiston and the surrounding areas of Lisbon, Bowdoin, and Yarmouth, were put under a "shelter in place order" while police conducted the manhunt.
Anyone feeling emotionally distressed or suicidal can call Samaritans for help on 116 123 or email jo@samaritans.org. Alternatively, letters can be mailed to: Freepost SAMARITANS LETTERS.