Police have launched a manhunt as at least 20 people are feared dead after a shooting in the US state of Maine.
The authorities in Lewiston have released images of a man with a military-style assault rifle in a bowling alley and say they are looking for "armed and dangerous" Robert Card.
Here's what we know.
Card, 40, worked as an army firearms instructor according to an internal police notice, and has 20 years of military service.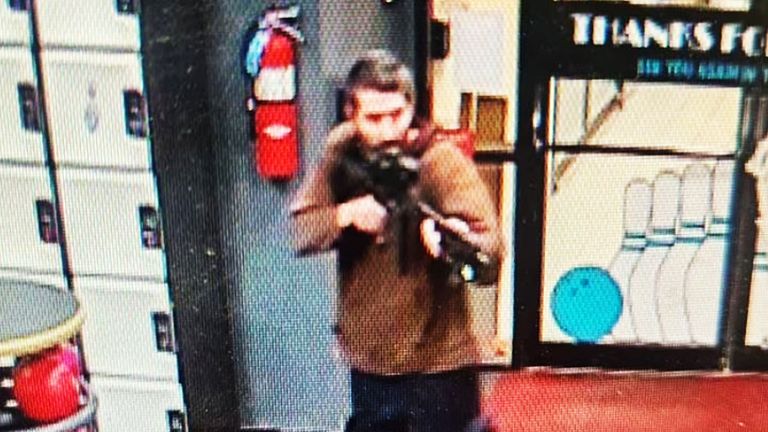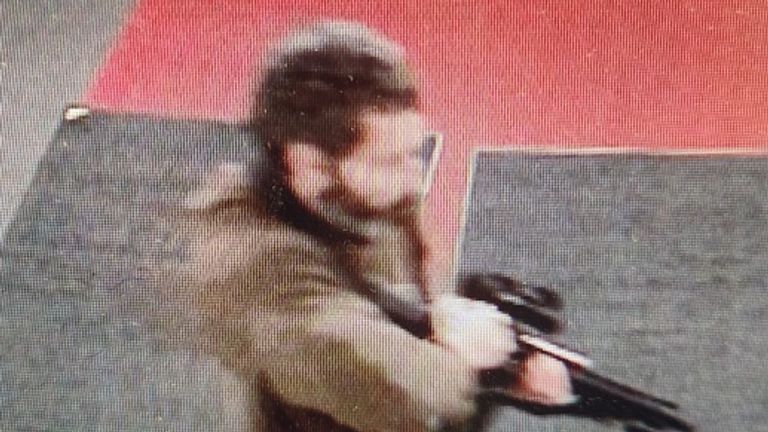 The notice said Card had been committed to a mental health facility for two weeks this summer.
It also said Card had reported hearing voices and had threatened to carry out a shooting at the military training base in Saco, Maine.
It did not provide specific details about his treatment or condition.
'A nightmare scenario'
Card's background makes the situation "a nightmare scenario for police trying to prevent more killings", says Sky News US correspondent Martha Kelner.
"I'm sure attention will turn to how Robert Card was able to maintain ownership of such a powerful weapon. He looks very clearly to be holding a military-style assault rifle."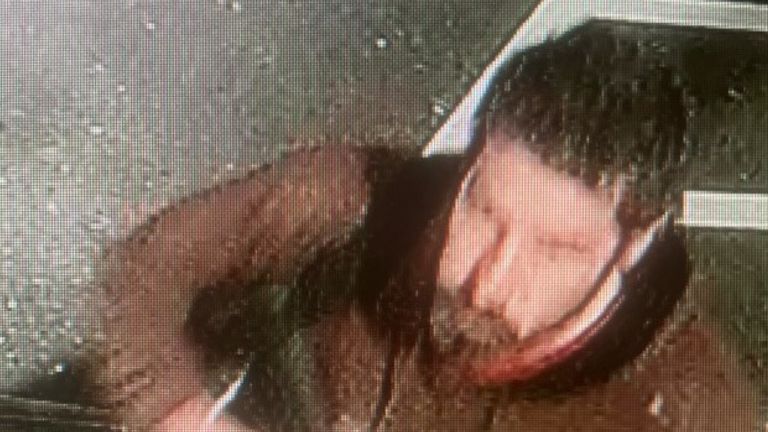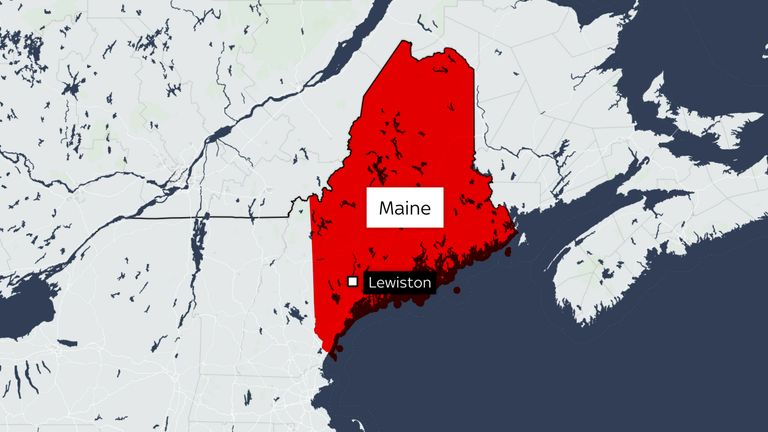 What happened?
Police say the shootings happened at about 7pm on Wednesday at Schemengees Bar and Grille and Sparetime Recreation, a bowling alley – which are situated about four miles apart.
NBC News earlier reported 22 people had been killed, citing a Lewiston police source.
Moments after mass shooting in Maine

As many as 50 people are also said to have been injured, not all of whom were shot. Some reportedly had injuries from a stampede.
The owner of the bowling alley said it was packed at the time with at least 100 people, including about 20 children.
One witness, who only identified himself by first name, Brandon, said the first shot came from "about 15 feet" behind him.
"Out of nowhere, he just came in and there was a loud pop", he told Sky News.
Read more:
America's most deadly mass shootings of 2023
"I was bowling so had my back turned to the door. And as soon as I turned I saw it was not a balloon – he was holding a weapon.
"I heard the first one – it was probably about 15 feet behind me. He was close. Very close."
Brandon said he heard 10 shots ring out in total as he ran down the length of the bowling alley and climbed behind where the pins are kept for shelter.
'My son was at the bar and we've heard nothing'

What's happening now?
There's a heavy police presence at the bowling alley and bar where the gunman opened fire as officers continue to scour Maine for Card and nearby roads have been cordoned off.
All town offices will be closed today in Lisbon, a nearby town of 9,700 people, where a vehicle that was being looked for has been found.
Residents in Lewiston have been ordered to stay indoors.
Kelner says there will be an "agonising wait" for people at a reunification centre in Lewiston who are waiting for news on their loved ones.