A property manager has been sentenced to a year in prison for sending more than 200 abusive messages to the father of a teenage girl who died in a Florida mass shooting.
James Catalano, 62 of Fresno, California was sentenced by US District Judge Robert Scola in Miami after pleading guilty to cyberstalking in March.
Prosecutors said the messages he sent Fred Guttenberg were "callous and cruel".
Mr Guttenberg's 14-year-old daughter Jaime was murdered by former student Nikolas Cruz in the shooting at Marjory Stoneman Douglas High School in Parkland on Valentine's Day 2018.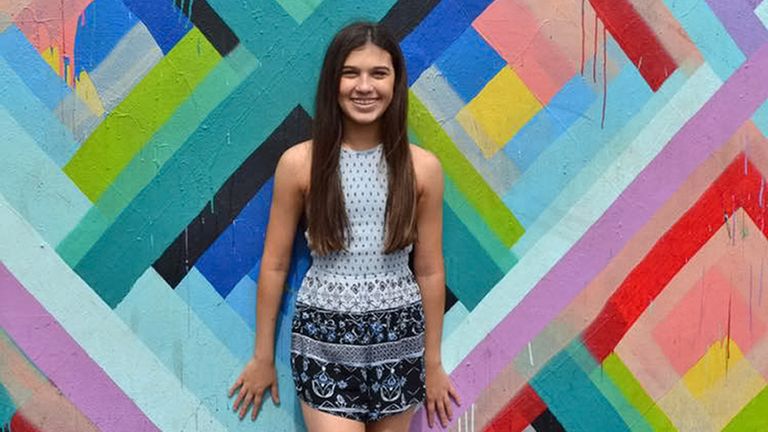 The attack left 14 students and three staff members dead.
Catalano also received three years probation and must undergo mental health treatment.
He sent the grieving father messages for eight months, beginning in December 2021, celebrating Jaime Guttenberg's death and reveling in the wounds she suffered.
He also mocked Mr Guttenberg's sadness and loss as well as aiming obscenities, slurs and disturbing insults at him and his deceased daughter.
Catalano told investigators he was angry at Mr Guttenberg for his outspoken backing for gun control since his daughter's death.
He told them he believed Mr Guttenberg was using his daughter's death "to push his political agenda" and was "trying to put him in check by sending him the messages".
Parkland school security officer acquitted

"By his own admission, the defendant was motivated to stalk the victim and send him heinous messages simply because he disagreed with the victim's political views," Assistant US Attorney Arielle Klepach wrote in court documents.
"He capitalised on the victim's grief and the horrific nature of his daughter's death in order to silence him."
Read more:
Ex-sheriff's deputy found not guilty of failing to protect students
Ms Klepach wrote that Catalano sent similar messages to other people, but he has not been charged in those cases.
Mr Guttenberg said that the sentence "is a big deal" and sends a message to those who cyberstalk the families of shooting victims that they will be caught and punished.
He said Judge Scola agreed that while none of the messages contained a direct threat, in their totality they constituted one.
Catalano's lawyers have not yet commented on the sentence.
Nikolas Cruz is serving a life sentence for the deadly shooting.