A six-year-old boy has been stabbed to death and his mother left in a critical condition after a suspected hate crime in the US state of Illinois.
Wadea al Fayoume, a Palestinian-American, died in hospital after being stabbed 26 times with a "military-style knife" on Saturday, the Will County Sheriff's Office said in a statement.
His 32-year-old mother is recovering in hospital after suffering "over a dozen stab wounds".
Police said they were able to determine that both victims were "targeted by the suspect due to them being Muslim and the ongoing Middle Eastern conflict involving Hamas and Israelis".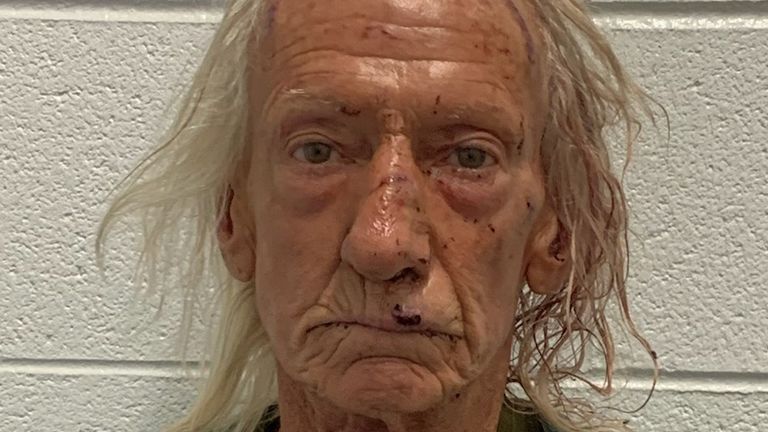 Joseph M Czuba, 71, has been charged with first-degree murder, attempted first-degree murder, two counts of hate crime and aggravated battery with a deadly weapon.
Wadea and his mother were found in a bedroom inside a property in the Plainfield Township, that Czuba had been renting to them.
Wadea's mother had called police to report that her landlord had attacked her with a knife, police said. She said on the phone that she had run into a bathroom and continued to fight him off.
Read more from Sky News:
Inside the military base where Israeli troops train
Acclaimed Iranian film director and his wife stabbed to death
Czuba was arrested after being treated in hospital for injuries to his forehead.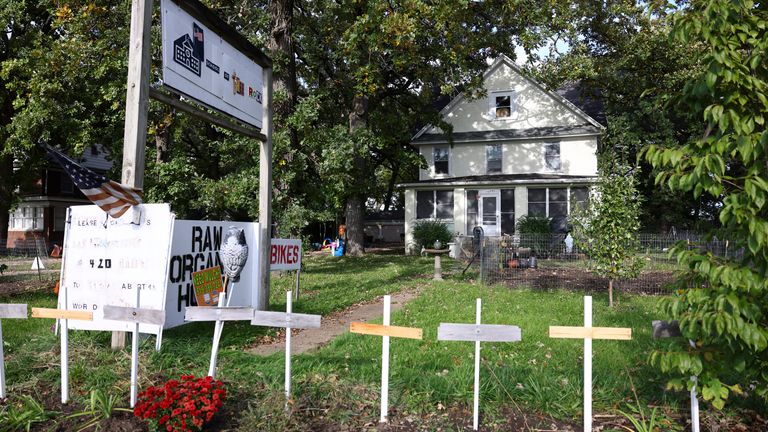 Ahmed Rehab, the president of the Council on American-Islamic Relations, said Wadea loved football and basketball and had just celebrated his sixth birthday, Sky News' US partner network NBC News reported.
"He paid the price for the atmosphere of hate and authorisation and dehumanisation that, frankly, I think we are seeing here in the United States," Mr Rehab said at a news conference on Sunday.