Jada Pinkett Smith has said she was separated from her husband Will Smith for six years before the Oscars in 2022.
The actress, 52, said in an interview with People Magazine that the couple are "still figuring it out" – referring to the state of their marriage.
"We've been doing some really heavy-duty work together. We just got deep love for each other and we are going to figure out what that looks like for us," she said.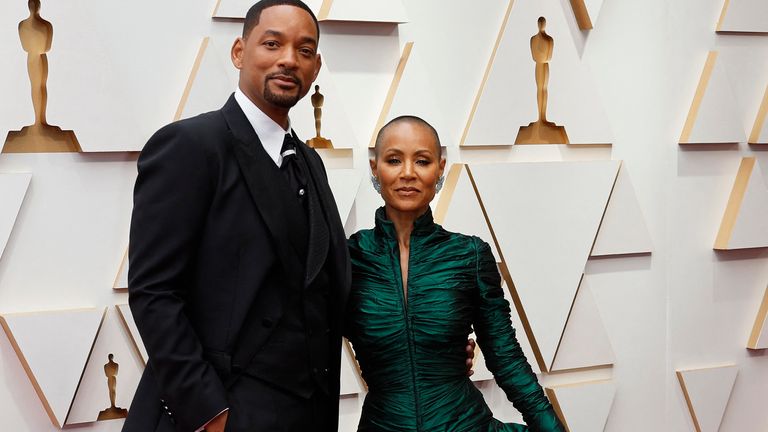 She did not say whether they were still separated or not.
Pinkett Smith admitted in 2020 that she had a years-long affair with singer August Alsina.
Jada and Will, 55, married in 1997 and have two children together – Jaden, 25 and 22-year-old Willow. Will has a third child, 30-year-old Trey, from a previous relationship.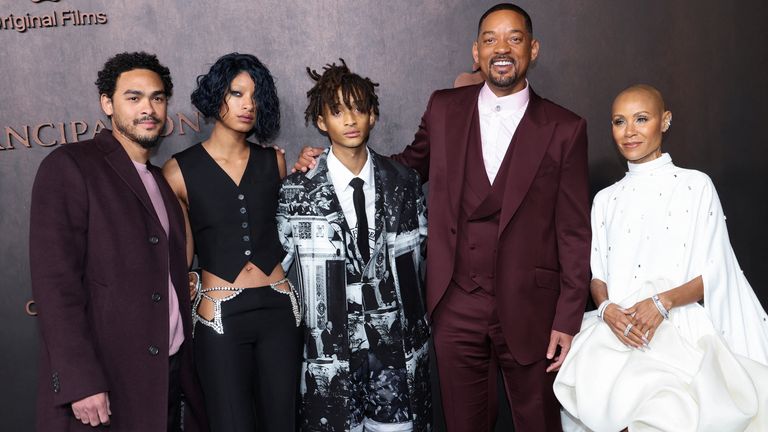 Pinkett Smith praised her children, saying: "They're little gurus. They've taught me a deep sense of self-acceptance. They love every part of me.
"The level of love, unconditional love that they have for me and their dad. And it's one thing to want to be the person that gives that unconditional love. And then there's, to be the recipient of that."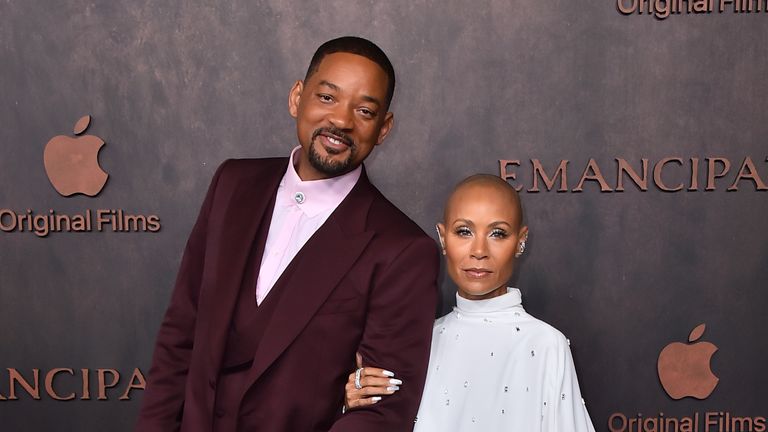 Jada also revealed in the People interview she thought the Oscars slap in 2022 was a skit at first.
There were shockwaves across Hollywood when her husband hit Chris Rock on stage on live television after the comedian made a joke about Jada's shaved head.
"I thought, 'this is a skit'.
"I was like, 'there's no way that Will hit him'. It wasn't until Will started to walk back to his chair that I even realised it wasn't a skit."
Read more:
Smith banned from Oscars for 10 years over Chris Rock slap
Smith apologises to Chris Rock over Oscars slap
Pinkett Smith, who hosts the online talk show Red Table Talk, also said she took the psychedelic drug ayahuasca to deal with her depression and suicidal thoughts.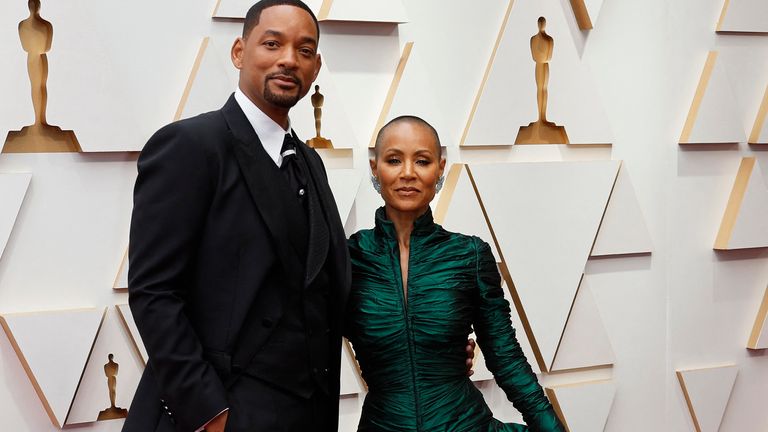 "Ayahuasca helped me, it gave me a new intimate relationship with myself that I had never had before." She said the first time she took the drug, "the suicidal thoughts completely went away".
The interview comes as Pinkett Smith embarks on a publicity tour for her new book.