The man charged with abducting a nine-year-old girl from a campsite in New York state is being investigated over the unsolved murders of two teenage girls who disappeared close to his home around 20 years ago, police have said.
Craig Nelson Ross Jr, was charged with alleged first-degree kidnapping after Charlotte Sena was found "safe and in good health", in the town of Milton on Monday.
She was found by officers hidden in a cupboard in his home, a campervan at his mother's house, New York state governor Kathy Hochul told a news conference.
She went missing after riding her bike on Saturday evening in Moreau Lake State Park, about 35 miles (60km) north of Albany.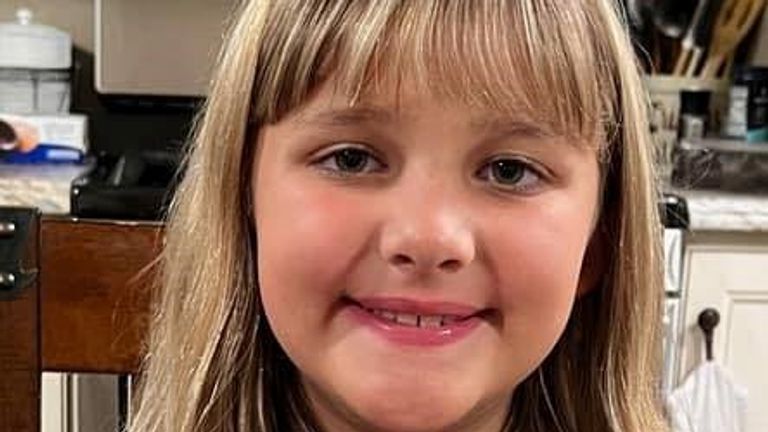 When she did not return 15 minutes later, they began searching for her.
Ross, 46, was identified by a fingerprint on a ransom note that had been delivered to the family while the home was being monitored by police.
Officers linked the note to data gathered from a drink-drive incident in 1999.
Police are now investigating any possible links Ross may have to the kidnapping and murder of 18-year-old Jennifer Hammond in 2003 and Christina White, 19, who disappeared two years later, Saratoga County Sheriff's Investigator Matthew Robinson said, according to US outlet Times Union.
The women's remains were found a few miles apart in the isolated Lake Desolation State Forest, around 10 miles north of where both young women were last seen in Milton.
Mr Robinson, lead investigator in their unsolved murders, said: "At this time, we have no information to indicate that he [Ross] was or was not involved."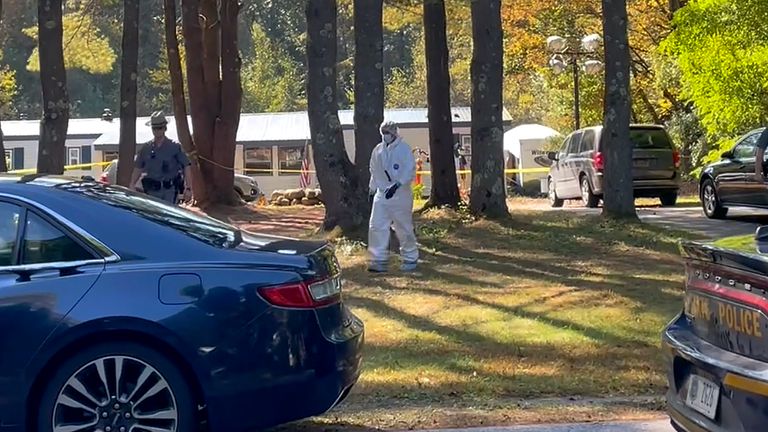 Read more from Sky News:
Man charged with plotting to kill TV presenter
Woman arrested for theft after 'crashing weddings'
Detectives will check, he said, into "any association he has with any major case in the area", calling it "something that we are actively working on" and "a standard investigative step".
More than 400 search and rescue personnel and police joined the search for Charlotte in an area measuring 46 miles.
Dogs, drones, boats and six underwater rescue teams were also deployed, Hochul said.
Charlotte was checked over at hospital and appeared physically unharmed.