Evil spirits, zombies and the end of the world. Lori Vallow's murder trial had it all, and ended with her being found guilty of killing two of her children.
The so-called "doomsday mom" from Idaho became obsessed with a coming religious apocalypse, prosecutors say, and believed her kids had to be destroyed so they could go to heaven.
Vallow and her fifth husband Chad Daybell went from being followers of the Church of Jesus Christ of Latter-day Saints (Mormons) to something altogether darker and cult-like, it is claimed.
Whatever happened after they met, not long later two of her children – Joshua "JJ" Vallow and his big sister Tylee Ryan – were dead, and so was Daybell's ex-wife Tammy.
What happened at Lori Vallow's trial?
Her long trial captivated the nation and gained attention across the globe.
"It didn't matter what it was," Fremont County prosecutor Lindsey Blake told jurors at the beginning of the trial.
She said that Tylee, Joshua and Tammy Daybell were all killed because they got in the way of Vallow and Daybell's relationship.
"Remember, the defendant will remove any obstacle in her way to get what she wants, and she wanted Chad Daybell," Ms Blake said.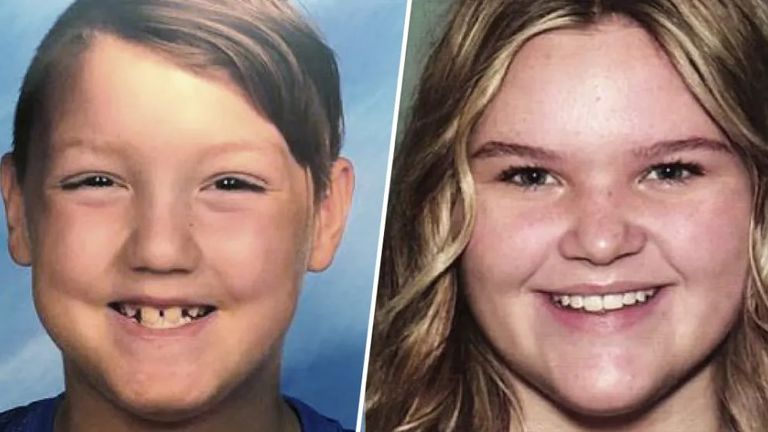 Vallow's defence team, however, argued that she was a "kind and loving mother to her children" who happened to take an interest in religion and biblical prophecies about the end of the world.
"Some people care less about biblical prophecies, some people care a lot about it. Thankfully in this country, we get to worship as we choose," defence attorney Jim Archibald said.
After weeks of evidence setting out the dark, cult-like, reality Vallow had become absorbed in, she was found guilty of murdering Joshua "JJ" Vallow and his big sister Tylee Ryan, and conspiring to murder Daybell's ex-wife Tammy.
What happened to JJ and Tylee?
Rexburg, Idaho, used to be best known as a haven for Mormons – some 95% of people living there are Latter-day Saints (LDS) members.
But in September 2019 it was thrust into the spotlight for a different reason: the disappearance and search for two children.
Vallow and Daybell told police that JJ was in Arizona with a family friend and that Tylee had died a year before and had been attending a university.
It wasn't until June 2020 that police found the mutilated remains of JJ and Tylee at a property in rural Idaho that belonged to Daybell.
JJ's body was wrapped in rubbish bags, his arms bound in front of him with duct tape. Tylee's remains were charred.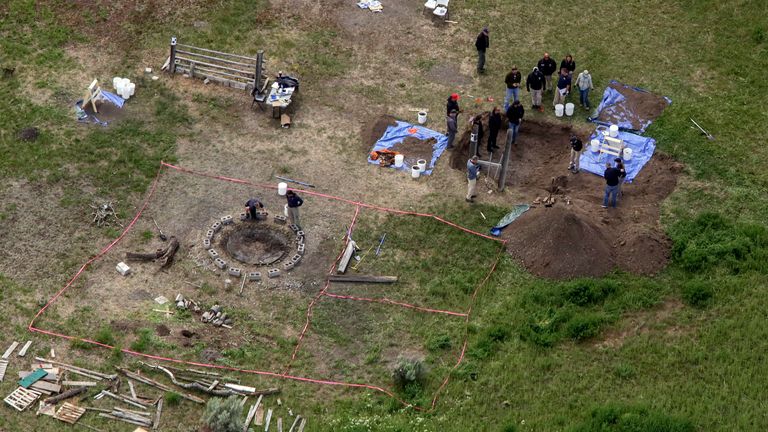 What about Vallow's ex-husband and Daybell's ex-wife?
Strangers from around the world became transfixed by the search for the children, rumours of doomsday beliefs… and the mysterious deaths of Vallow's fourth husband Charles Vallow and Daybell's ex-wife Tammy.
Charles Vallow had been shot and killed by Lori Vallow's brother in July 2019, a few months after he filed for divorce. He claimed his wife threatened to kill him and that she believed she was a god.
Tammy was found dead in October 2019 of what doctors at the time thought was natural causes. Vallow and Daybell were married just two weeks after Tammy's funeral.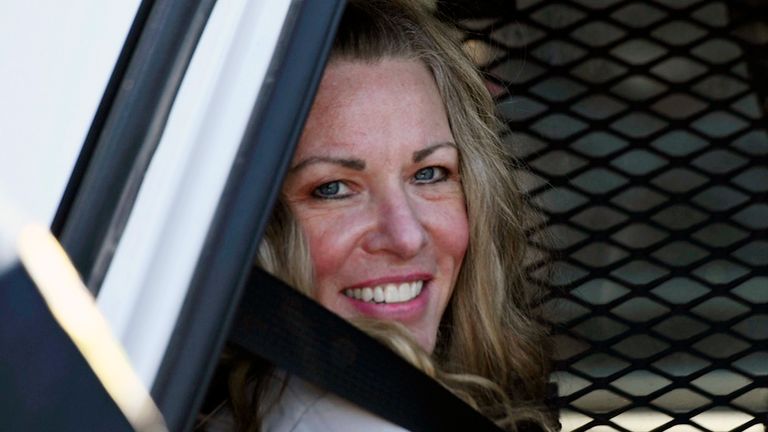 What will happen to Lori Vallow?
Vallow is expected to be sentenced later on Monday, at Fremont County Courthouse in St Anthony, Idaho.
She faces up to life in prison but will not receive the death penalty after a judge took it off the table at a hearing in August last year.
Daybell is set to face court in a separate trial at a later date.