A grand jury has indicted five former police officers on murder and other charges in connection with the death of Tyre Nichols.
US President Joe Biden called for any protests to be peaceful following the charges on Thursday.
Nichols, 29, died in hospital three days after a confrontation during a traffic stop in the US city of Memphis, Tennessee, on 7 January.
The father of one had been arrested after being stopped for reckless driving, police said, before being allegedly beaten by the officers for three minutes.
Five black officers involved in the arrest were subsequently sacked after a police investigation found they used excessive force or failed to intervene and help him.
Officials are expected to release bodycam footage of the incident on Friday evening.
Memphis Police Chief Cerelyn Davis has asked for calm when the video footage is made public.
"I expect you to feel what the Nichols family feels," she said. "I expect you to feel outrage in the disregard of basic human rights."
David Rausch, the director of the Tennessee Bureau of Investigation, said at the news conference he was sickened by what he saw in the police body-worn camera videos.
"What happened here does not at all reflect proper policing," he said. "This was wrong. This was criminal."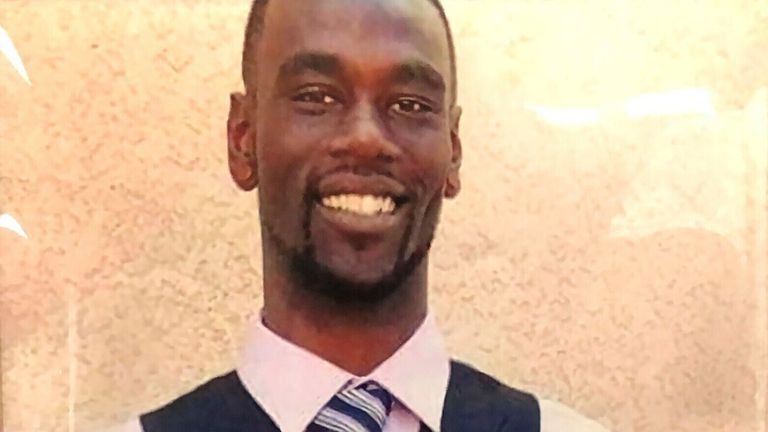 Meanwhile, district attorney Steve Mulroy said at a news conference on Thursday that after Mr Nichols was stopped in his vehicle, there was "an altercation" in which officers used pepper spray on him.
Mr Nichols fled on foot.
"There was another altercation at a nearby location at which the serious injuries were experienced by Mr Nichols," Mr Mulroy added.
The initial Memphis Police Department statement about the death had said an ambulance was called because Mr Nichols "complained of having a shortness of breath" and that he was taken to hospital in critical condition.
Mr Mulroy said he would not comment on the legality of the initial traffic stop.
He said the investigation would continue and he would not rule out additional charges.
Mr Mulroy added that the five officers have been charged with second-degree murder, aggravated assault, aggravated kidnapping and official misconduct.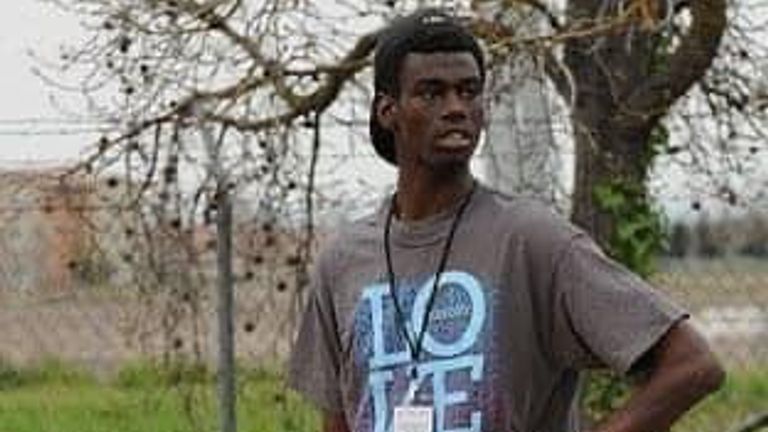 The Memphis Police Department identified them as Tadarrius Bean, Demetrius Haley, Emmitt Martin III, Desmond Mills, Jr, and Justin Smith, who are all black and aged between 24 and 32.
Each officer had served with the department for around two and a half to five years, and were dismissed from the force last Saturday.
The former officers could not be reached for comment.
Blake Ballin, a lawyer representing Mills, said at a news conference the former officer was "devastated to find himself charged with a crime".
Ballin was joined by William Massey, representing Martin. both lawyers said they had not yet seen the video that
would be released on Friday and were still developing their defenses. Their clients were each posting a bond to be released from jail on Thursday, they said.
Both former officers intended to plead not guilty, their lawyers said.
Meanwhile, two Memphis Fire Department employees who were involved in the response were also relieved of their duties during an investigation, a department spokesperson said earlier this week.
Second-degree murder will go a considerable distance in meeting public expectations
America has been here before.
A black man dead at the hands of police officers, with the brutality captured on camera.
Rodney King and George Floyd are just two names that define a deadly dysfunction in the institution that exists to protect and serve.
Now add Tyre Nichols – 29 years old, a father and family man who worked at FedEx and enjoyed skateboarding. "Nobody's perfect," said his mother RowVaugn, "But he was damn near".
We are told the events leading up to his death are contained in a video lasting an hour, multiple angles of what has been trailed as a savage assault. A lawyer for the Nichols family spoke of him being beaten "like a human pinata".
The Friday night release of the footage is shrouded by a sense of dread, given its potential to ignite violent street protest of the sort seen in the wake of the 2020 killing of George Floyd.
In Memphis, they are aware of the danger.
It explains why the build-up to the release of the footage has been choreographed around charges for the police officers involved.
In a place where the public demands accountability, laying charges of second-degree murder will go a considerable distance towards meeting expectations.
Charges of murder in the second degree accuse the officers of knowingly killing Mr Nichols.
Does it make a difference that the five men in uniform were black? Perhaps. Time will tell if, and how, that plays into the wider public response.
President Biden framed it thus: "Tyre's death is a painful reminder that we must do more to ensure that our criminal justice system lives up to the promise of fair and impartial justice, equal treatment and dignity for all.
"We also cannot ignore the fact that fatal encounters with law enforcement have disparately impacted black and brown people."
It is a matter of power and its abuse. The latest episode will soon be laid bare – and Memphis is braced.
President Biden said in a statement: "Outrage is understandable, but violence is never acceptable.
"Tyre's death is a painful reminder that we must do more to ensure that our criminal justice system lives up to the promise of fair and impartial justice, equal treatment and dignity for all."
Several recent incidents of police brutality against black people in the US have sparked outrage and calls for reforms in policing.
The Nichols family watched the police footage on Monday with their lawyer, Ben Crump, who compared the beating to the 1991 Los Angeles police assault on Rodney King that was captured on video and sparked protests and police reforms.
"He was defenceless the entire time. He was a human pinata for those police officers," Antonio Romanucci, Mr Crump's co-counsel, told reporters.
Mr Crump said Nichols' last words heard on the video were of him calling for his mother three times.