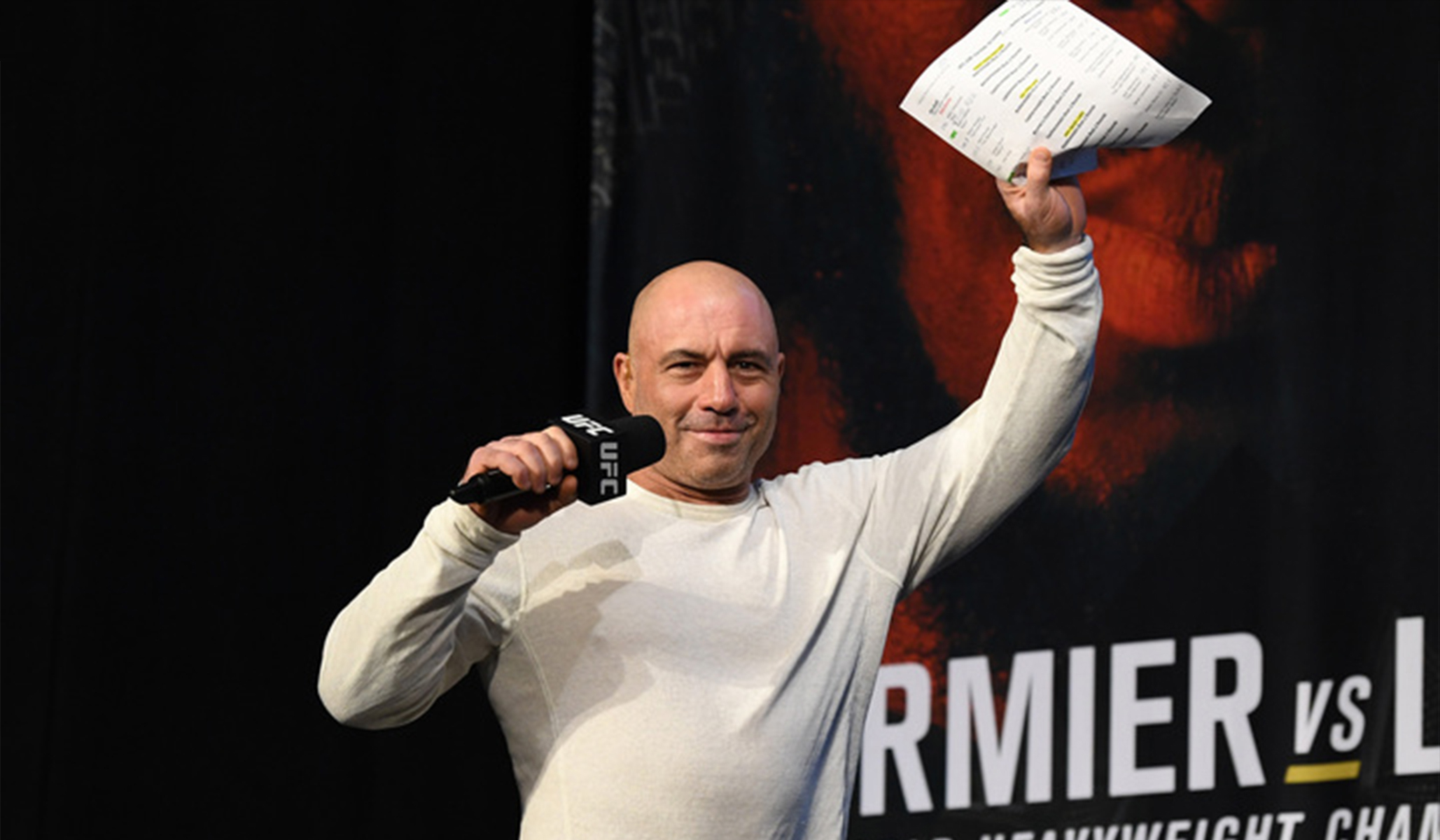 CNN spends an inordinate amount of time trying to destroy its rivals in the media market — whatever they may pretend they do, this is the role that is actually played by both Brian Stelter and Oliver Darcy — so it should not come as a surprise that the network has been among the most vocal critics of the podcaster Joe Rogan, about whom its staff have grown progressively unhinged as the attempt to cancel him has gained steam.
On Wednesday, CNN's Alisyn Camerota said that she was "out of ideas for what to do about Joe Rogan." But, alas, the broader network is not. This morning, John Blake published a piece of "analysis" — this is the word CNN uses for opinion pieces it hope to launder as something else — that links Rogan's words with the attack on the Capitol on January 6 and the 1994 Rwandan Genocide, and accuses him of helping to reverse the progress that has been made in America since 1945.
Rogan's podcast, Blake writes, is "arguably just as dangerous" as a violent mob:
The podcaster Joe Rogan did not join a mob that forced lawmakers to flee for their lives. He never carried a Confederate flag inside the US Capitol rotunda. No one died trying to stop him from using the n-word.

But what Rogan and those that defend him have done since video clips of him using the n-word surfaced on social media is arguably just as dangerous as what a mob did when they stormed the US Capitol on January 6 last year.
Worse yet, his is the sort of show that leads to "atrocities":
Something else happens that's even more deadly. When people in positions of power use dehumanizing language to describe other groups, atrocities often follow.

This is not ancient history: Consider what happened less than 30 years ago in Rwanda when some 800,000 civilians were slaughtered in a three-month period in 1994. Hutu extremists targeted both the Tutsi minority, who were a majority of those killed, as well as moderate Hutus.

What triggered the violence in part were the messages that came from people in positions of power in Rwanda. Many, like Rogan, had a public megaphone and an audience.
Elsewhere in the piece, Rogan is compared to the white supremacist senator, Theodore G. Bilbo; accused of undermining the progress that was made as a result of "the war against Nazism and revelations about the Holocaust"; and of "unleashing lethal forces that he may not understand."
The attempt to remove Rogan began with the accusation that he was guilty of "platforming" deadly "misinformation." When that failed, he was somewhat predictably labeled a "racist." Now that that, too, has failed, his critics have moved onto insurrection and genocide.
There's a problem here, but it sure as hell isn't Joe Rogan.