One or more pro-Palestinian activists reportedly fought with and killed an elderly Jewish man who was holding an Israeli flag amid dueling protests in southern California over the weekend — and authorities haven't ruled out a hate crime.
What are the details?
The Ventura County Sheriff's Office said a pro-Israeli protest and a pro-Palestinian protest were occurring around 3:20 p.m. Sunday at the intersection of Westlake Boulevard and Thousand Oaks Boulevard in Thousand Oaks. Thousand Oaks is just over an hour northwest of Los Angeles.
Multiple individuals reported to police that a battery took place at the scene, and responding deputies found Paul Kessler, 69, suffering from a head injury, the sheriff's office said.
Witnesses told authorities that Kessler was "involved in a physical altercation with counter-protester(s)" and fell backward and hit his head on the ground. He was hospitalized for medical treatment and died Monday of his injuries, authorities said.
The Ventura County Medical Examiner's Office determined the cause of death to be blunt force head injury and the manner of death a homicide, authorities said, adding that the sheriff's office is investigating and "has not ruled out the possibility of a hate crime."
Authorities added that the incident appears to be isolated and not part of a large effort.
What else?
A photo posted to social media shows Kessler before the altercation waving an Israeli flag at an intersection, NBC News reported.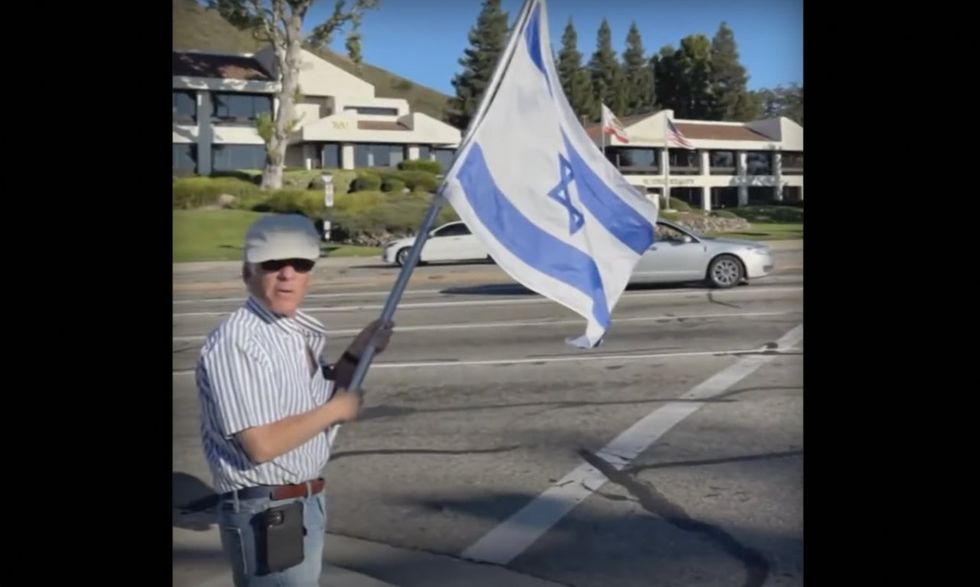 Image source: YouTube screenshot
A press photographer captured an image of Kessler receiving treatment on a sidewalk at 3:20 p.m. with his head on a bloodied homemade sign, the network said, adding that video posted online appears to show Kessler lying on the sidewalk with his head covered in blood.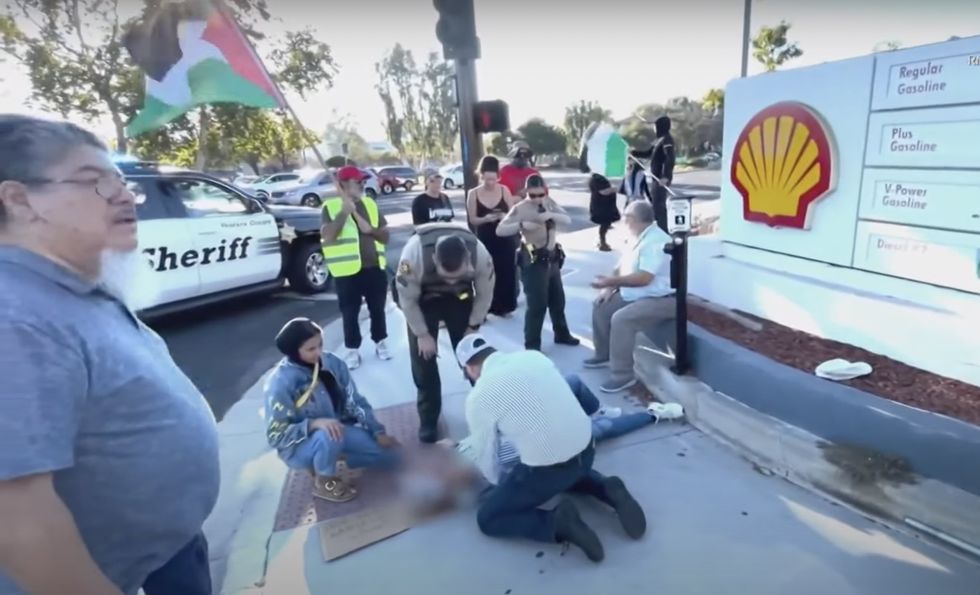 Image source: YouTube screenshot
NBC News said another video appears to show pro-Palestinian demonstrators continuing to shout slogans and wave flags after Kessler was injured as police vehicles and an ambulance sat nearby. The network said the same video shows blood splattered across a homemade sign that reads, "STOP BOMBING BABIES AND FAMILIES."
Rabbi Michael Barclay of Temple Ner Simcha, which is near the intersection in question, told the network that Kessler is Jewish. NBC News added that Kessler's family declined comment Monday night and asked for privacy.
Anyone who witnessed or knows about what took place or who attended the demonstrations can call 805-384-4745, authorities said, adding that Crime Stoppers can be contacted anonymously at 800-222-TIPS (8477).
California Jewish man dies from injuries sustained in Israel-Palestine rallyyoutu.be
Like Blaze News? Bypass the censors, sign up for our newsletters, and get stories like this direct to your inbox. Sign up here!