Meryl Streep and husband Don Gummer have been separated for more than six years.
A spokesperson for Streep added: "While they will always care for each other, they have chosen lives apart."
The actress, 74, and 76-year-old Gummer, a sculptor, married in 1978.
They have four children together: musician Henry, 43, and Mamie, 40, Grace, 37, and Louisa, 32 – who have all followed their mother into acting.
They also have five grandchildren, with daughter Grace most recently welcoming a daughter with Grammy-winning British musician Mark Ronson.
He is best known for his collaborations with Amy Winehouse, Adele and Bruno Mars.
Streep and Gummer last appeared together at the 2018 Oscars. Streep was pictured on Friday at the Princesa de Asturias Awards 2023 wearing her wedding ring.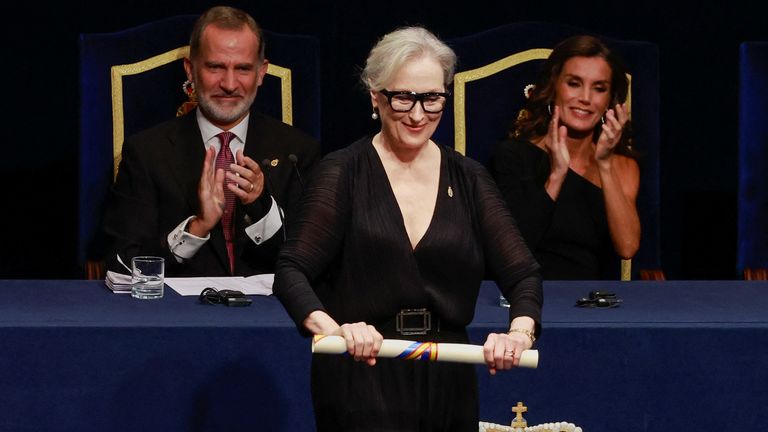 The couple met while the Oscar winner was mourning the death of her boyfriend and Deer Hunter co-star John Cazale, who had lung cancer.
In her 2012 acceptance speech after winning the Oscar for Best Actress for her performance in The Iron Lady, Streep paid tribute to her husband.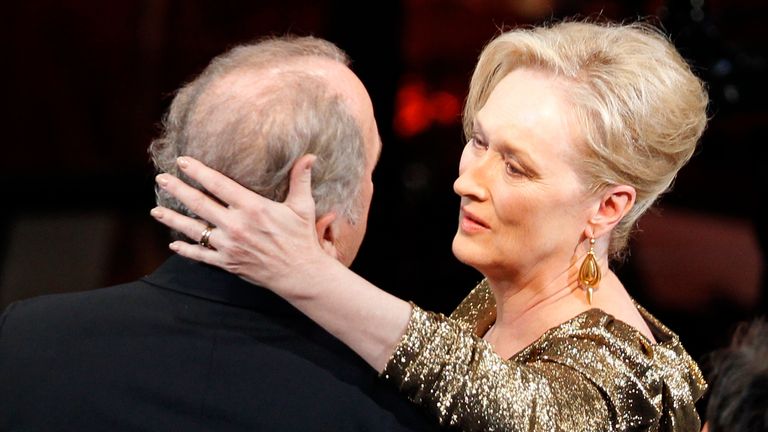 "First, I'm going to thank Don because when you thank your husband at the end of the speech, they play him out with music," she said.
"I want him to know that everything I value most in our lives you've given me."
Read more entertainment news:
Pink forced to cancel concerts due to illness
Cher hits out at AI after fake version of herself on Madonna track
Striking actors told not to dress up as film characters for Halloween
The news was first reported by US outlet Page Six.