Police in the US have arrested a former professional baseball player in connection to the alleged murder and attempted murder of his in-laws.
Danny Serafini, 49, was arrested Friday morning in connection with the death of 70-year-old Robert Gary Spohr and the attempted murder of 68-year-old Wendy Wood in 2021.
The victims are Serafini's father-in-law and mother-in-law.
A 33-year-old woman, Samantha Scott, was also arrested on Friday at the Harry Reid International Airport in Las Vegas.
Police said Serafini and Scott are known to each other but refused to say what the nature of their relationship is.
The attack took place in the Lake Tahoe area in California in June 2021.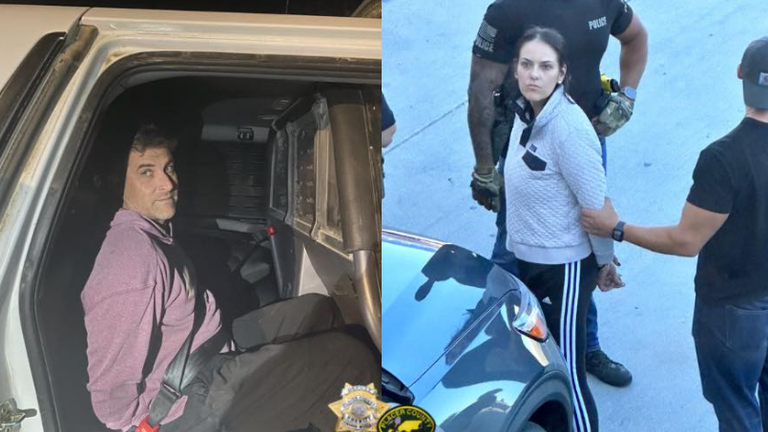 Mr Spohr was found dead with a single gunshot wound. Ms Wood was also shot but recovered. She died less than a year later.
Investigators secured video surveillance from the residence where the couple was found, which showed a man wearing a face covering, black hoodie and a backpack walking to the house several hours before the attack occurred.
The local sheriff Wayne Woo praised his detectives for their diligence during the two-year investigation.
"Today, justice was served," he said in the statement.
Read more US news:
Actors told not to dress up as film characters for Halloween
US soldier who fled to North Korea hit with child abuse image and desertion charges
Trump fined $5,000 for 'disparaging' claim about court clerk in $250m fraud case
"The apprehension of those responsible for the tragic events that unfolded in Homewood, North Lake Tahoe in 2021 stands as a testament to the unwavering dedication of our detectives, law enforcement partners, and the persistence of our pursuit of truth."
Serafini played for the Minnesota Twins, Chicago Cubs, Cincinnati Reds and the Colorado Rockies during his major league baseball career. He made his professional debut in 1996 and finished his major league career in 2007.