A freight train carrying hazardous material has plunged into a river in the US after a bridge collapsed.
Carriages transporting asphalt and sulphur – which is used in fertiliser and insecticide – plunged into Montana's Yellowstone River, causing a yellow liquid to pour out into the water.
The cause of the collapse is unknown and drinking water intakes downstream have been closed off while investigations take place.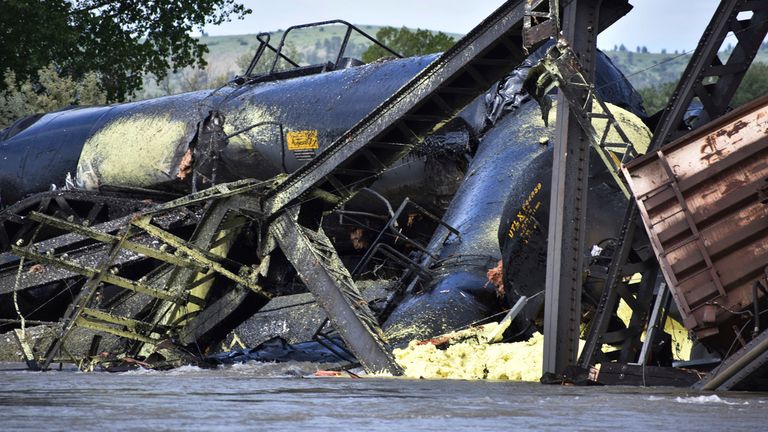 Andy Garland, a spokesperson for the Montana Rail Link, said the train's crew were safe and uninjured in the incident.
He added: "We are committed to addressing any potential impacts to the area as a result of this incident and working to understand the reasons behind the accident."
In Yellowstone County, officials triggered emergency measures at water treatment plants, due to what they called a "potential hazmat spill", and asked residents to limit their water usage.
The site is just over 100 miles northeast of Yellowstone National Park.
Recent heavy rain has caused the river to swell, but it is not clear if this caused the bridge to collapse.
Last year, the river experienced record flooding, which caused wide-ranging damage to the national park and its adjacent towns.