People in New York are being warned to limit outdoor activity as smoke from Canadian wildfires drifts across many areas of the northeastern US.
Air quality in the state is now "unhealthy", according to the Environment Protection Agency, and a murky haze has descended over landmarks such as the Statue of Liberty and Times Square.
Unusually early and intense wildfires in Canada's Quebec province are to blame – more than 150 forest fires were burning on Tuesday – and over 100,000 people have been forced to evacuate.
Lightning is said to have started many of the fires.
US authorities said residents with heart or lung disease, older people and children should keep outdoor activities short, and that others should reduce the amount they're active or exercising.
New York state, New Jersey, Pennsylvania and the Washington DC area are among the states with an "unhealthy" particulate matter reading.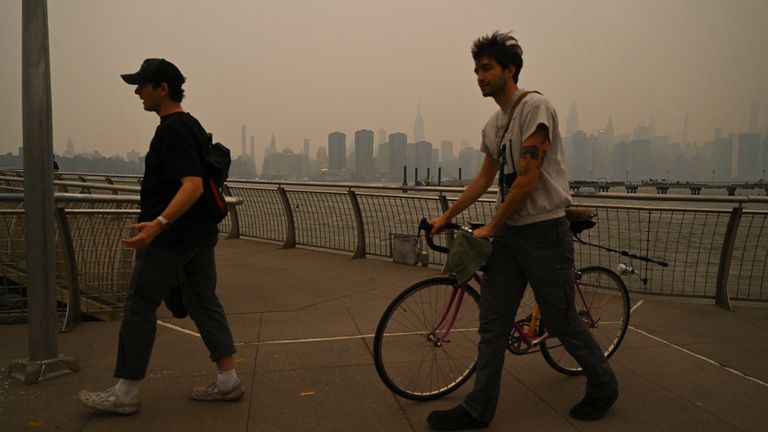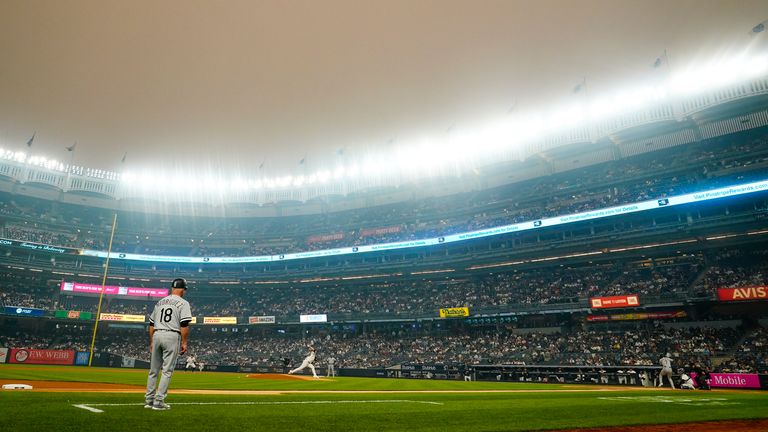 Toronto, Canada's biggest city, also warned residents about the air quality and tourists at the CN Tower were met with a murky orange vista rather than clear early-summer skies.
An eerie haze also hung over the New York Yankees' game against Chicago White Sox on Tuesday night.
There was an even starker air warning in Canadian capital Ottawa, where officials ranked it category 10+, indicating "very high risk".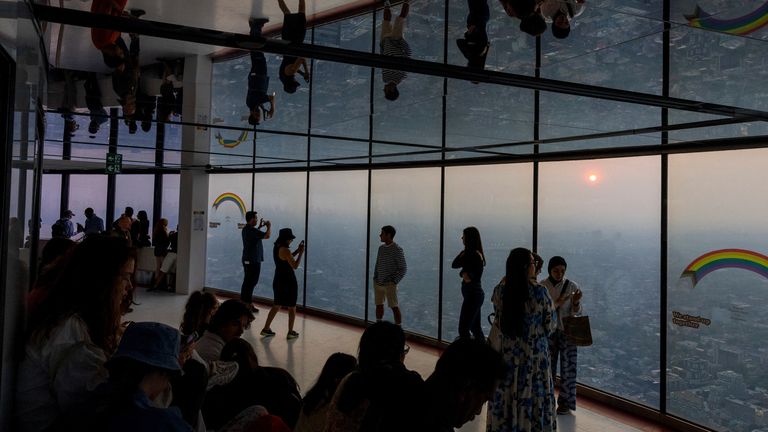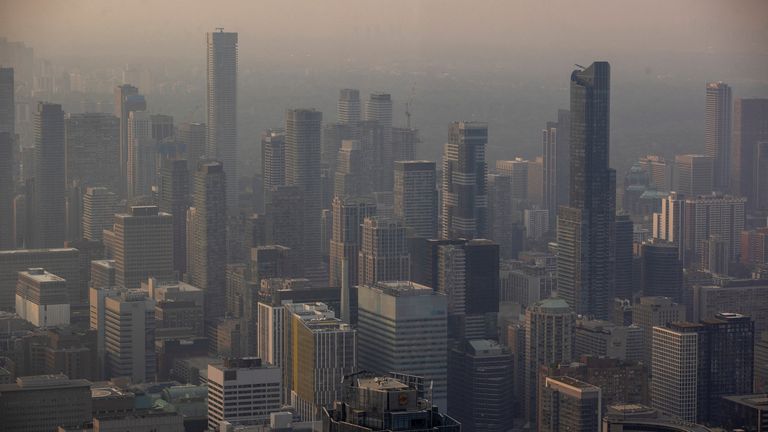 Wildfires are common in Canada's west, but this year the east has seen significant fires – and more than 110 are said to be out of control.
Some 3.3 million hectares have already burned – about 13 times the 10-year average – and more than 120,000 people have been forced to leave home.
Chibougamau, a remote Quebec town of about 7,500, was the latest to be evacuated late on Tuesday.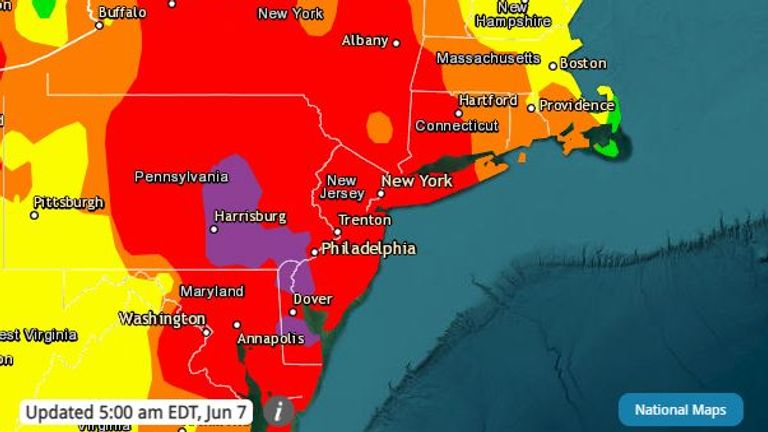 "We're following all of this from hour to hour, obviously," said Quebec Premier François Legault.
"If we look at the situation in Quebec as a whole, there are several places where it is still worrying."
He said the Abitibi-Temiscamingue region in the northwest of the province Quebec was a particular concern.
The US, Mexico, France and South Africa are among those who have sent firefighters to help – but no rain is immediately forecast meaning the fires are likely to be tougher to extinguish.