Billionaire paedophile Jeffrey Epstein tried to contact a disgraced US gymnastics team doctor while in prison, newly-released documents show.
Epstein's letter to Larry Nassar was found returned to sender in the jail's mail room weeks after he took his own life in August 2019.
Epstein was in a Manhattan jail awaiting trial for sex trafficking before he died.
Meannwhile, Nassar will spend the rest of his life in prison after he admitted sexually abusing girls when they sought injuries at Twistars, a gymnastics club in Michigan.
There is no suggestion their crimes were linked.
The details of the letter have emerged in more than 4,000 pages of documents related to Epstein's death obtained by the Associated Press from the federal Bureau of Prisons under the Freedom of Information Act.
The letter itself was not included among the documents turned over to the AP.
The documents also reveal how Epstein had excused himself from a meeting with his lawyers to make a telephone call to his family the night before his death.
According to a memo from a unit manager, Epstein told a jail employee that he was calling his mother, who had been dead for 15 years at that point.
Epstein's suicide put increased scrutiny on the Bureau of Prisons and led the agency to close the Metropolitan Correctional Center, where Epstein was jailed, in 2021.
An internal memo details steps the Bureau of Prisons has taken to remedy lapses that Epstein's suicide exposed, including requiring supervisors to review surveillance video to ensure officers made required cell checks.
Epstein's lawyer, Martin Weinberg, said people detained at the facility endured "medieval conditions of confinement that no American defendant should have been subjected to."
"It's sad, it's tragic, that it took this kind of event to finally cause the Bureau of Prisons to close this regrettable institution," Weinberg said on Thursday in a phone interview.
The workers tasked with guarding Epstein the night he killed himself, Tova Noel and Michael Thomas, were charged with lying on prison records to make it seem as though they had made their required checks before Epstein was found lifeless.
Epstein's cellmate did not return after a court hearing the day before, and prison officials failed to pair another prisoner with him, leaving him alone.
Prosecutors alleged they were sitting at their desks just 15 feet (4.6 meters) from Epstein's cell, shopped online for furniture and motorcycles, and walked around the unit's common area instead of making required rounds every 30 minutes.
During one two-hour period, both appeared to have been asleep, according to their indictment.
Read more:
Major banks facing lawsuit over Epstein links
Maxwell launches appeal against conviction
Epstein associate found dead in prison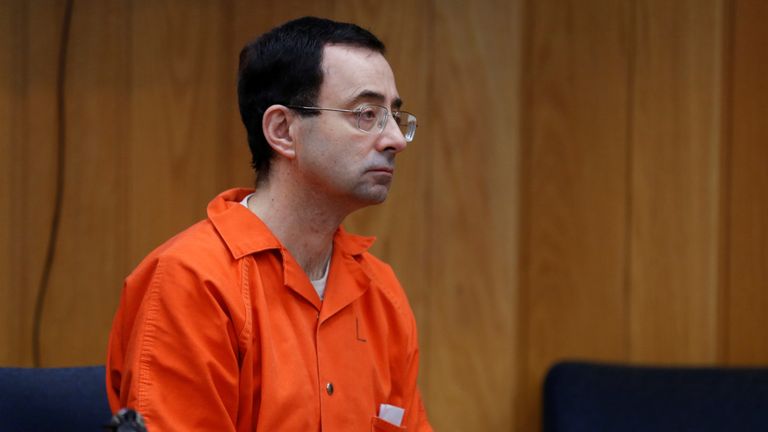 Noel and Thomas admitted to falsifying the log entries but avoided prison time under a deal with federal prosecutors.
Copies of some of those logs were included among the documents released Thursday, with the guards' signatures redacted.
They include a psychological reconstruction of the events leading to Epstein's suicide, as well as his health history, internal agency reports, emails, memos and other records.
The records help to dispel the many conspiracy theories surrounding Epstein's suicide, underscoring how fundamental failings at the Bureau of Prisons – including severe staffing shortages and employees cutting corners – contributed to Epstein's death.
Epstein had been under psychological observation at the time for a suicide attempt in the weeks before his death that left his neck bruised and scraped.
The documents state Epstein had insisted he wasn't suicidal even after a 31-hour stint on suicide watch.
He told a jail psychologist he had a "wonderful life" and it "would be crazy" to end it.