Florida's infamous killer clown murder case has finally ended with the long-time suspect taking a plea deal, despite her lawyer insisting she did not pull the trigger.
On Tuesday, Sheila Keen-Warren pleaded guilty to second-degree murder for the 1990 shooting of Marlene Warren.
Mrs Warren died after she answered the door to a clown, who handed her carnations and balloons and then shot her in front of her son.
Keen-Warren, 59, was allegedly the mistress of Mrs Warren's husband and married him 12 years after the shooting.
She has been in jail awaiting trial for first-degree murder since 2017, after investigators said improvements in DNA technology proved a hair found in the clown's getaway car came from her.
Under the deal, she could be released early next year – seven years after her arrest.
Keen-Warren's lawyer, Greg Rosenfeld, insisted she is not the killer but accepted the deal so she can get out of prison soon.
Mr Rosenfeld described it as "an incredible win" for his client, while maintaining her innocence.
Prosecutors called the plea deal "a measure of justice". The deal calls for a 12-year sentence but Keen-Warren has already served six years awaiting trial.
Florida law in 1990 allowed significant time off for good behaviour so Mr Rosenfeld expects her to be released early next year.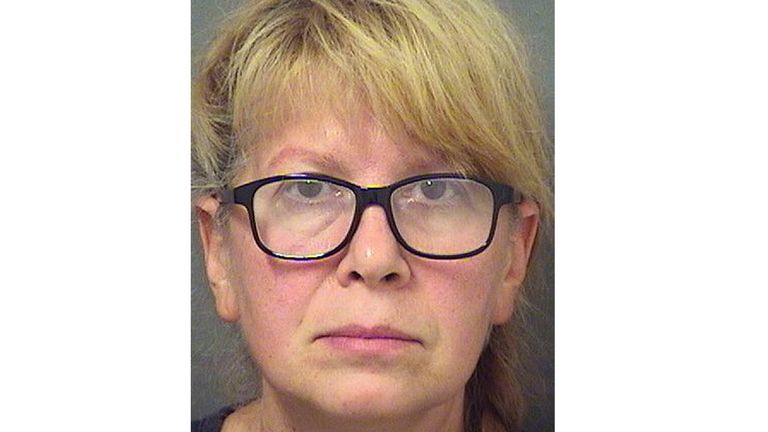 Trial was due to start next month
Initial calls for the death penalty had already been dropped.
Mr Rosenfeld said: "The state of Florida originally wanted to execute her but now she is going home in 10 months".
He added that while it was "was difficult to plead guilty to a crime she did not commit" it was a "no-brainer when there is a guarantee that you will be home with your family".
Palm Beach County state attorney Dave Aronberg's office disputes Mr Rosenfeld's claim, saying she will be in prison at least two more years.
He said Keen-Warren has "finally been forced to admit that she was the one who dressed as a clown and took the life of an innocent victim".
Keen-Warren's trial had been due to start next month and she faced a possible life sentence. At the time of the shooting, she worked for Mrs Warren's husband, Michael, at his used car dealership.
Since 2002, she has been his wife – they eventually moved to Virginia, where they ran a restaurant just across the Tennessee border.
Witnesses had told investigators in 1990 the then-Sheila Keen and Michael Warren were having an affair, though both denied it.
Read more:
The horrific crimes of Killer Clown and the Candy Man
Suspected serial killer arrested by police while 'out hunting'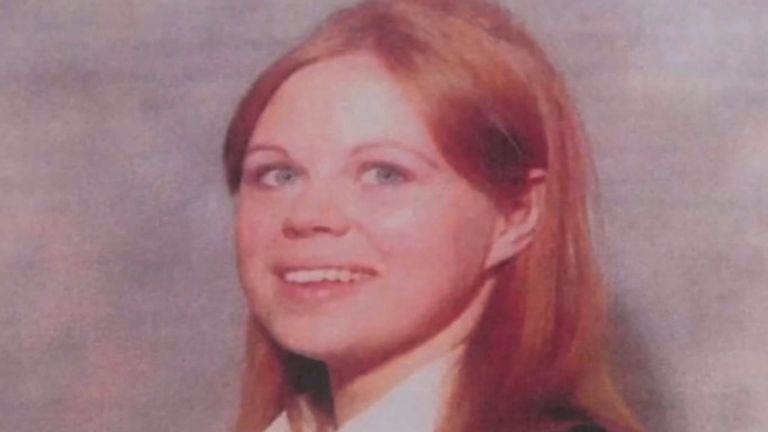 Over the years, detectives said, costume shop workers identified Keen-Warren as the woman who bought a clown suit a few days before the killing.
The presumed getaway car was found abandoned with orange, hair-like fibres inside. The car was reported stolen from Warren's dealership a month before the shooting. Keen-Warren and her then-husband repossessed cars for him.
Relatives told The Palm Beach Post in 2000 that Mrs Warren, suspected her husband was having an affair and wanted to leave him.
But the dealership and other properties were in her name and she feared what might happen if she did. He has never been charged and has denied involvement.
But Mr Rosenfeld said the state's case is falling apart and said one DNA sample somehow showed both male and female genes and the other could have come from one out of every 20 women – even Mrs Warren.
And even if that hair did come from Keen-Warren, it could have been deposited before the car was reported stolen.
Mr Aronberg conceded there are holes in the case, saying they are caused by the three decades it took to get it to trial, including the death of key witnesses.