The youth wrestler who sucker-punched his winning opponent during a post-match handshake earlier this month has been cited for assault,
WLS-TV reported.
What's the background?
The sucker punch was caught on video April 8 during a Beat the Streets-Chicago wrestling tournament at Oak Park and River Forest High School, which is about 20 minutes west of Chicago.
Both wrestlers in the clip are 14 years old, WLS added.
Cooper Corder, the victim of the sucker punch, is with SPAR Wrestling Academy and has won more than 500 matches since the age of 4, WLS noted in a separate story.
"I won by technical fault, which is when you're up by 10 or more points, and they stopped the match," Corder told the station. "So, we stop, we go in the middle to shake hands after every wrestling match, and this time, he hit me with a sucker punch."
"I was on the ground, my nose was bleeding, and I started to realize, like, this really just happened," Corder added to WLS.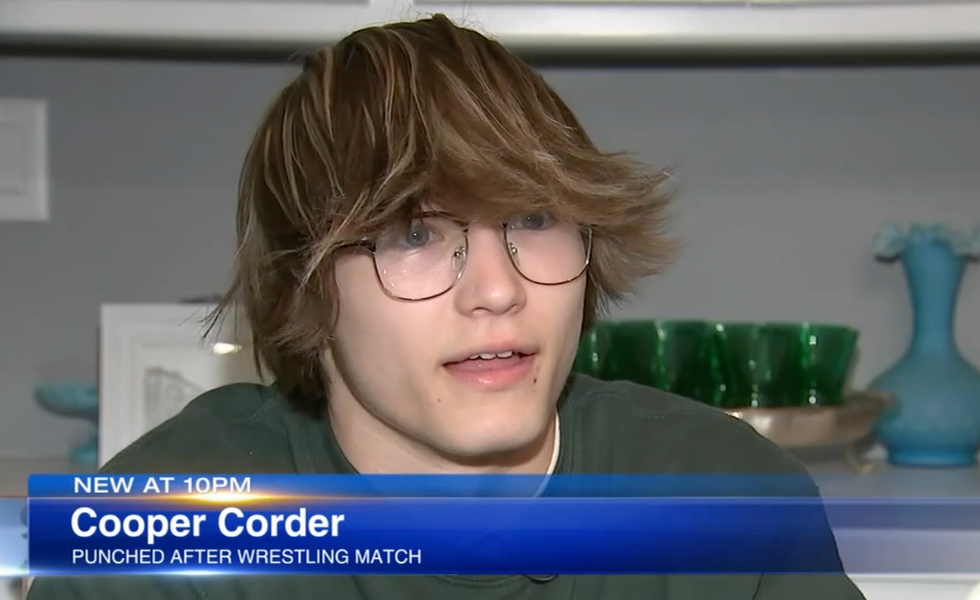 Image source: WLS-TV video screenshot
His mother, Jillian Hill, added to the station that she "just ran to Cooper because he was laying there in a fetal position. I just didn't know how hurt he was."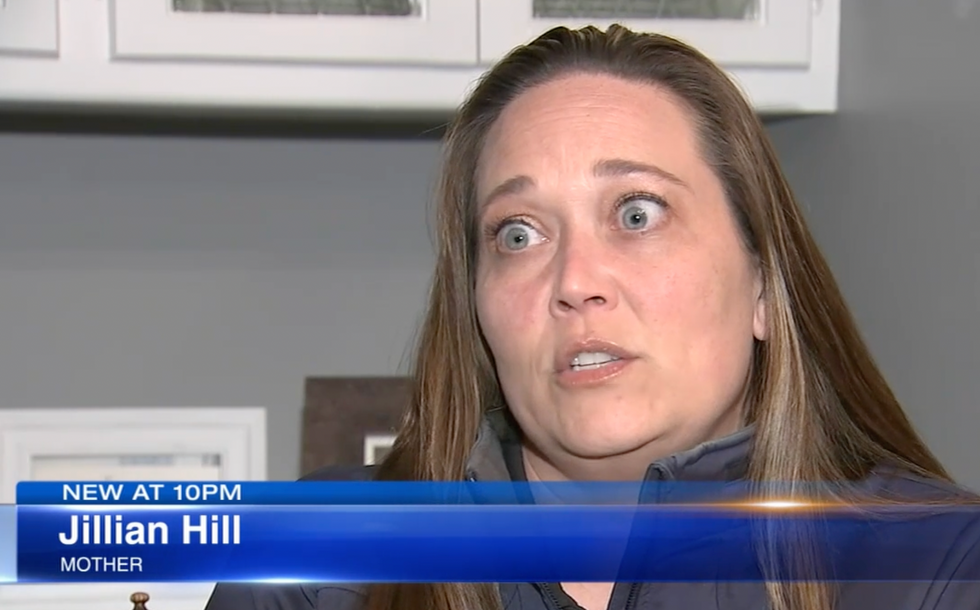 Image source: WLS-TV video screenshot
What happened next?
Corder's parents initially decided only to document the incident with police and not to seek charges, WLS said.
"I just thought it was best to, like, leave it for that moment and let everybody kind of calm down," Hill told the station.
But that sentiment soon changed.
"After reflection, the family of the victim followed up with the Oak Park Police Department and indicated a desire to pursue criminal charges," police told WLS.
Oak Park police told the station the teen who threw the punch has been cited with assault under a local ordinance. Police added to WLS that when they interviewed him following the incident he "stated that he struck his opponent because he was angry that he had lost the match."
Corder noted to WLS that "he really needs to learn his lesson that he can't do that anymore."
The wrestler who threw the punch and his parents could not be reached for comment, the station added.
Beat the Streets-Chicago in a statement to WLS said it "strongly condemns such behavior, which conflicts with our mission of empowering youth through wrestling. … USAW and USAW/IL have jurisdiction over the matter and will determine next steps, including possible suspension of the athlete from the sport."
Anything else?
TMZ Sports did not name Corder in its story about the incident, but SPAR Academy founder Justin Pearch told the outlet "he is making the best of the situation and is already back to training. As you may know, wrestling matches can get heated, but nothing leading up to the punch would give cause to such bad decision-making on the opponent's part.
The following WLS video report aired prior to police citing the wrestler who threw the sucker punch:
Like Blaze News? Bypass the censors, sign up for our newsletters, and get stories like this direct to your inbox. Sign up here!