There has been a gruesome update to the story of the four Oklahoma cyclists who were reported missing a week ago. The dismembered bodies of all four men have been discovered in the Deep Fork River. All four had been shot.
On the evening of October 9, Mark Chastain, 32, Billy Chastain, 30, Mike Sparks, 32, and Alex Stevens, 29, allegedly went out for a bike ride in Okmulgee, Oklahoma, and never returned. Their families reported them missing the following day. On Friday, reports indicated that "multiple human remains" had been discovered in the Deep Fork River. Now, police have confirmed that the human remains belong to the missing men.
Police said that the bodies of the four men had not been weighted down and that the victims were likely killed and dumped in the river the night they went missing. Police have not yet recovered a murder weapon or any of the bicycles.
The details about the violent death suffered by the four men have devastated their family and friends.
"They were upset," Okmulgee police Chief Joe Prentice told the press. "I think they had already resolved themselves that this was their loved ones, but the additional information about dismemberment was obviously a shock. They were very distraught."
Police also added that the men likely intended to commit a crime the night they went missing, though the details regarding the supposed crime are unclear.
"We believe the men planned to commit some kind of criminal act when they left the [Okmulgee] residence," Prentice said.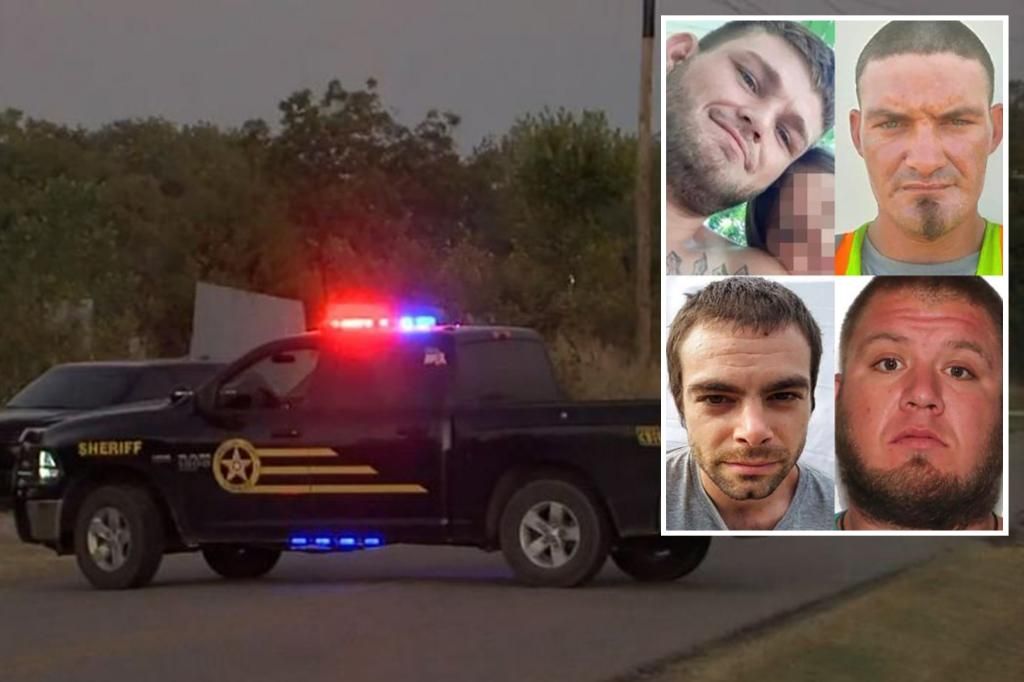 4 missing Oklahoma cyclists found shot, dismembered had been planning crime: police

nypost.com

A witness apparently informed police that the four planned to "hit a lick," which police claimed is slang for "commit a crime." The witness likewise explained that the crime would have been "big enough for all of them," an indication that money may have been a motive for the crime.
The investigation into the missing men brought police to a scrap yard on 20th Street, about five minutes from the residence where the men met on Sunday night. Police reported that they discovered evidence of a "violent event" on a property adjoining the scrap yard. The owner of that property, Joe Kennedy, is now considered a person of interest in the case.
Investigators spoke with Kennedy on Friday and said that he cooperated at the time. However, Kennedy went missing on Saturday. His blue PT Cruiser was discovered abandoned in Morris, Oklahoma, about six miles east of Okmulgee. Police believe he may be suicidal.