Anne Heche is on life support following a fiery car crash on Aug. 5. Heche's family said the Hollywood actress is "not expected to survive" the brain injury she suffered after crashing her car into a California home.
"Unfortunately, due to her accident, Anne Heche suffered a severe anoxic brain injury and remains in a coma, in critical condition. She is not expected to survive," a representative for Heche's family told Deadline. "It has long been her choice to donate her organs and she is being kept on life support to determine if any are viable."
"Anne had a huge heart and touched everyone she met with her generous spirit," the statement read. "More than her extraordinary talent, she saw spreading kindness and joy as her life's work — especially moving the needle for acceptance of who you love. She will be remembered for her courageous honesty and dearly missed for her light."
Heche, 53, had been driving her Mini Cooper in the Mar Vista neighborhood of Los Angeles when she reportedly crashed into a garage at an apartment building complex. Residents reportedly attempted to pull her out of her vehicle, but she sped away.
A Ring doorbell camera captured Heche's Mini Cooper speeding down a residential street.
Heche then plowed into a home – igniting a dangerous fire that engulfed the car and the house. Heche was trapped in the car for 65 minutes until 59 firefighters could put out the fire and rescue her.
A neighbor, Lynn Bernstein, said the car drove "almost all the way through" the house and "almost immediately" caught fire.
The celebrity actress was unconscious, suffered from severe burns, and was taken to the hospital.
Heche has been in critical condition and in a coma ever since being admitted at the Grossman Burn Center at West Hills hospital, north of Los Angeles.
The "Six Days and Seven Nights" star suffered a severe anoxic brain injury – which is caused when the brain is denied oxygen and kills cells.
"Based on the blood work, it revealed the presence of narcotics," Officer Lizeth Lomeli of the Los Angeles Police Department told Deadline. LAPD spokesperson Jeff Lee confirmed that a blood sample showed Heche had narcotics in her system.
The LAPD issued a statement saying, "The case is being investigated as felony DUI traffic collision."
The Emmy-winning actress recently starred in the TV shows "Chicago P.D." and "All Rise" and was a contestant on "Dancing With the Stars" in 2020.
Heche has a 13-year-old son and a 20-year-old son from two different relationships.
Heche slammed her car into the home of Lynne Mishele – who was able to able to escape the blaze with her two dogs and a pet tortoise.
Mishele lawyer Shawn Holley said in a statement, "Ms. Mishele is devastated by what happened to her on Friday — not only because she and her pets almost lost their lives, but because all of her property, including items of profound sentimental value, were destroyed."
A GoFundMe campaign was launched to "help Lynne start over" after she lost "her entire lifetime of possessions, mementos, all equipment for her business including her laptop and iPad, all of her clothing and basic necessities, and all household items."
The crowdfunding campaign raised more than $140,000 for Mishele.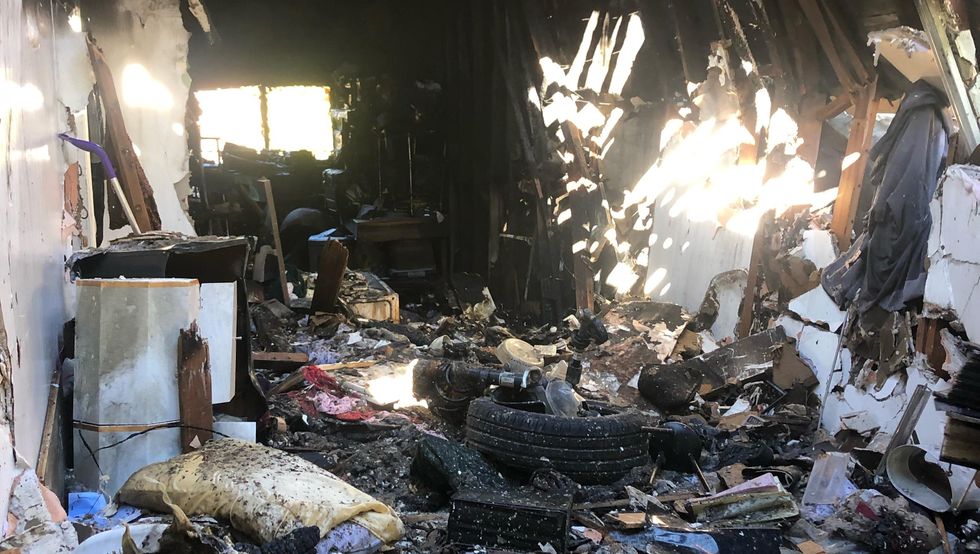 GoFundMe