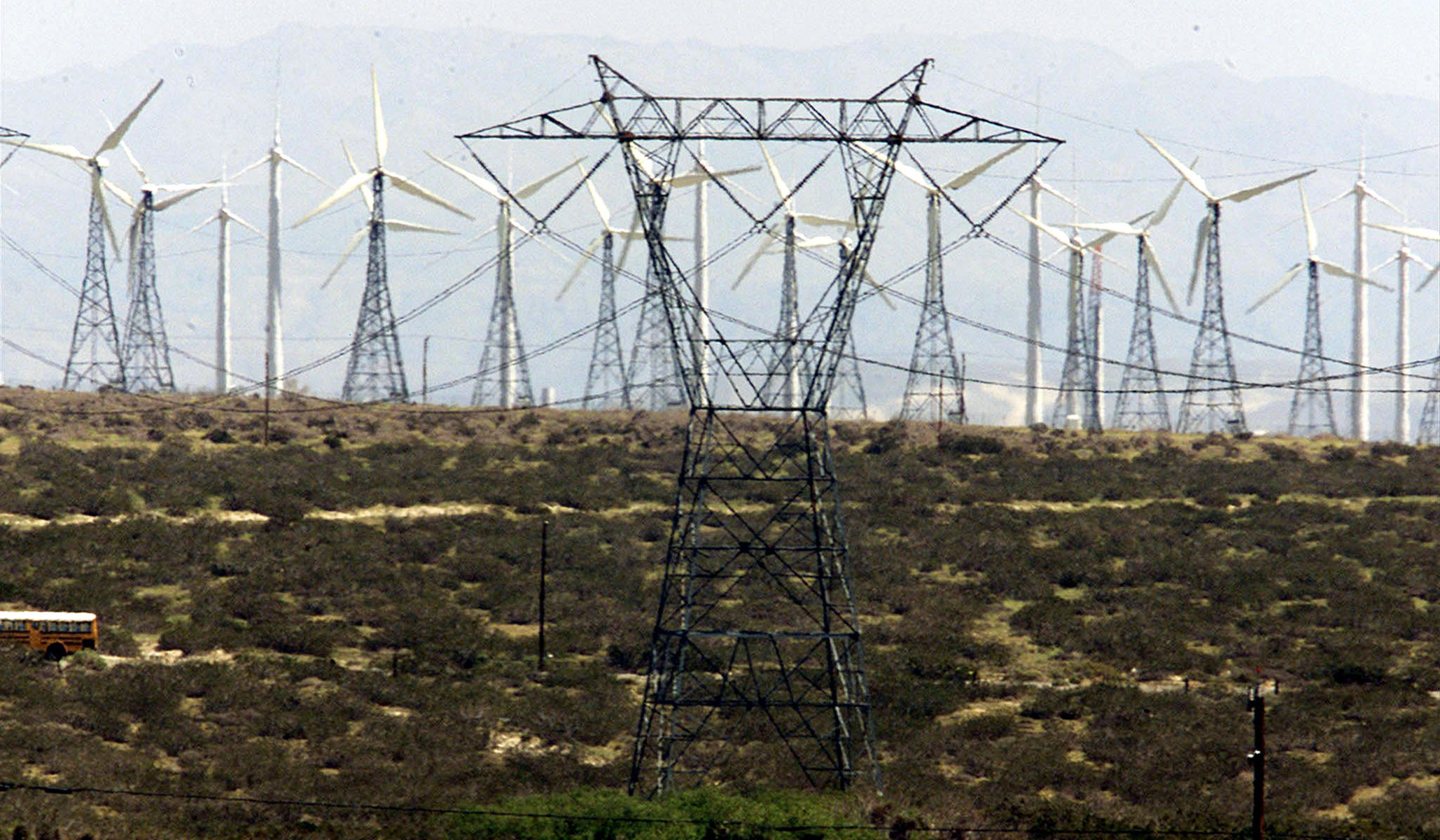 It seems that the environmentalist movement in the U.S. believes that it's possible to completely overhaul the electrical grid without building anything. Or at least, that's what its actions imply.
The Wall Street Journal ran two pieces on this subject recently. The first is a news piece about New York's plan to run a 339-mile transmission line from hydropower plants in Quebec to New York City. But the environmental permitting process has led the project to take 17 years, and possibly longer.
The story says it's actually impressive that the project is being built at all:
Many thousand miles of new transmission line is needed to connect wind farms, solar plants and other renewable energy sources with cities that want clean power. Yet stringing high-voltage cables over long distances is fraught. The difficulty of building them risks not being able to deliver power to where it is needed and tripping up the transition from fossil fuels.

"If the U.S., and frankly the world, doesn't focus on transmission investment and, importantly, make the permitting process more efficient, we're not going to hit our climate goals," said David Foley, who leads Blackstone's energy business. "You can't just put up a wind farm somewhere and expect the electricity to magically get to where it is used."
But magical transmission seems to be what environmentalists expect. The Sierra Club opposed the construction of the transmission line because "importing power threatened the development of in-state renewable-energy projects and could cause environmental damage in Canada." As John Cochrane asks on his blog, "Does mother Gaia care where carbon-free electricity is produced? Why is state-by-state protectionism, by definition more expensive, important to climate?"
New York closed its Indian Point nuclear power plant, which supplied about a quarter of New York City's power, and replaced it with natural gas. So, on the journey to green energy, we're going to use power sources that emit more carbon while making it harder to transmit energy from power sources that use less carbon.
Which leads to the second Journal article, an opinion piece from Ted Nordhaus. He argues that deregulation is going to be necessary to build green energy. He tells of a renewable-energy project in Nevada opposed by environmentalists because it threatens endangered tortoises and a California nuclear power plant that was closed using a state law to protect fish eggs. Nordhaus writes:
Across the country, foundational laws established in the 1960s and 70s to protect the environment are today a major obstacle to efforts to build the infrastructure and energy systems that we need to safeguard public health and save the climate. Though the Biden administration and Democrats currently propose to spend close to a trillion dollars on low-carbon infrastructure and technology, there is little reason to believe the U.S. is capable of building any of it in a timely or cost-effective way.
On the question of electricity transmission, Nordhaus writes:
To reach "net-zero" greenhouse gas emissions over the next several decades, the best current modeling suggests that the U.S. will need to triple its existing transmission infrastructure for electricity in order to carry power from wind and solar farms and other renewable sources.
Nordhaus proposes one very sensible reform that could help the situation:
To make a practical difference on the ground, Congress would also need to make federal spending on infrastructure and clean energy conditional on state-level reform of environmental review and permitting policies. Federal taxpayers should not send billions of dollars to the states every year without a reasonable expectation that the funded infrastructure will be built in a timely and cost-effective way.
This is similar to a point I have made about highway infrastructure. The funding formula in the Bridge Formula Program of the bipartisan infrastructure law takes costs of construction as a given and scales funding based on those costs. That gets the incentives exactly backward, punishing states that are efficient and rewarding states that are inefficient. Similarly, sending federal money to states with environmental laws that make construction impossible is hardly better than setting the money on fire.
We've seen the same dynamic at play with supply chains, where California's environmental laws have prevented the construction of an intermodal rail yard near the Port of Long Beach for 16 years. That project would have seen environmental benefits as well, since it would have allowed trucks to be replaced with trains, which are far more fuel-efficient and emit less carbon.
It's logically inconsistent to be pro–green energy and anti-construction. Yet that's where the environmentalist movement seems to have landed in the U.S. It's yet another indication of the completely incoherent energy agenda from the Left.