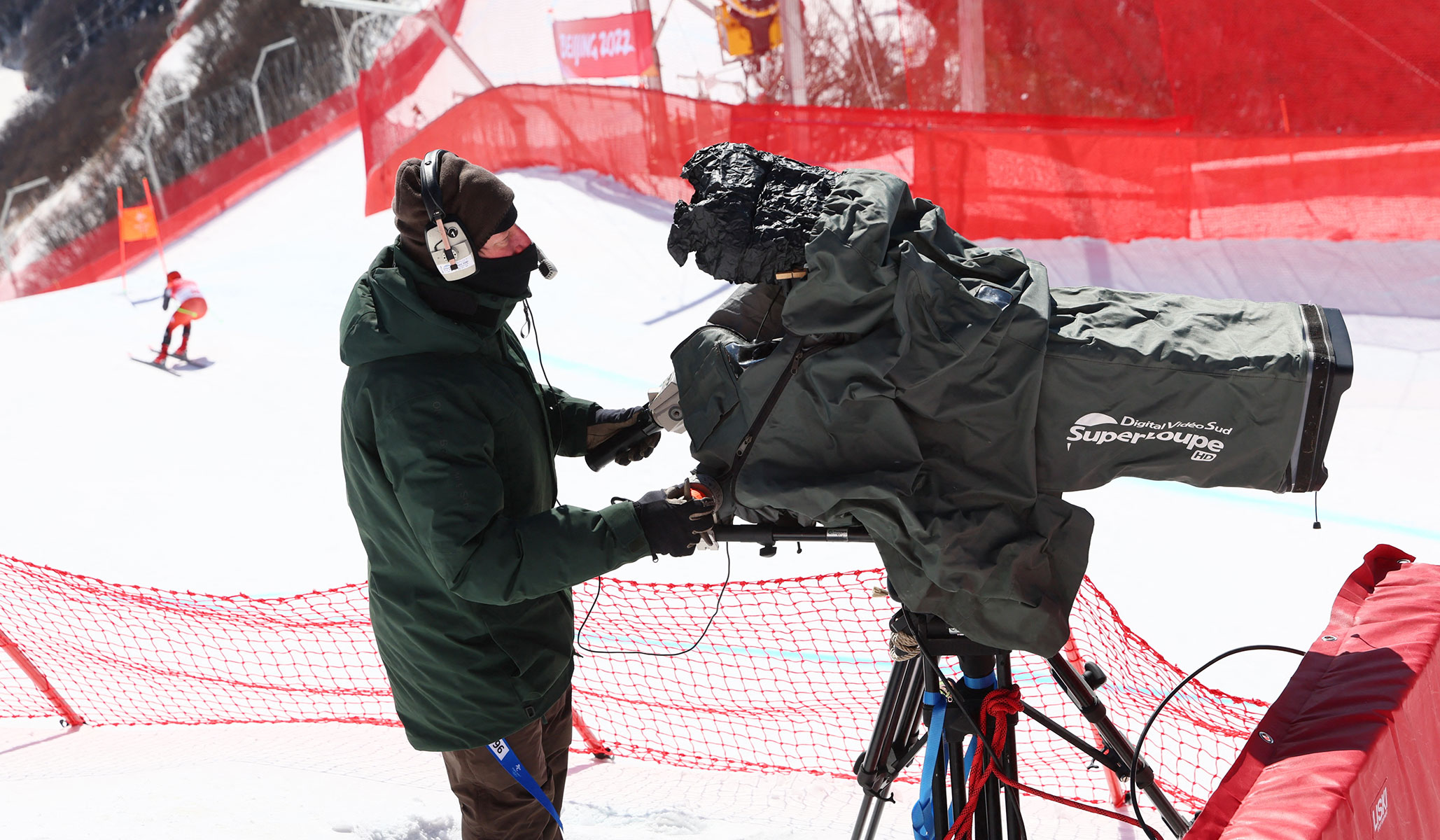 NBC promised to take the "geopolitical context" of the Beijing 2022 Olympics into account during its coverage of the games. But even the few comments its hosts made on the Uyghur genocide and other topics during the opening ceremony were criticized for taking a "both sides" approach, portraying well-documented evidence of mass atrocities as mere "allegations" that the Chinese government has dismissed.
Now, the Washington Post is reporting that NBC, which holds the exclusive broadcast rights for the Winter Olympics, has not made these issues a prominent feature of its coverage over the past two weeks.
In fact, since the opening ceremony, the Post's Paul Farhi reported that he has been unable to find any example of an NBC Olympics announcers discussing the Chinese Communist Party's human-rights atrocities.
Farhi, in his piece yesterday, wrote that he reached out to an NBC Sports spokesperson to ask for examples of the network's continued focus on these issues in its coverage of Olympic events. But beyond comments made by NBC announcers Mike Tirico and Savannah Guthrie, in addition to other panelists, on February 4, "NBC couldn't provide further support for [NBC's] assertion that it has 'extensively' covered these issues."
Farhi went on to explain that NBC "also cited Tirico's report a week ago about Peng Shuai, the Chinese tennis star and three-time Olympian who has been the subject of international attention." Farhi noted that NBC has also said it hasn't requested an interview with Peng "despite her presence at times just a few feet from NBC's cameras at the Games."