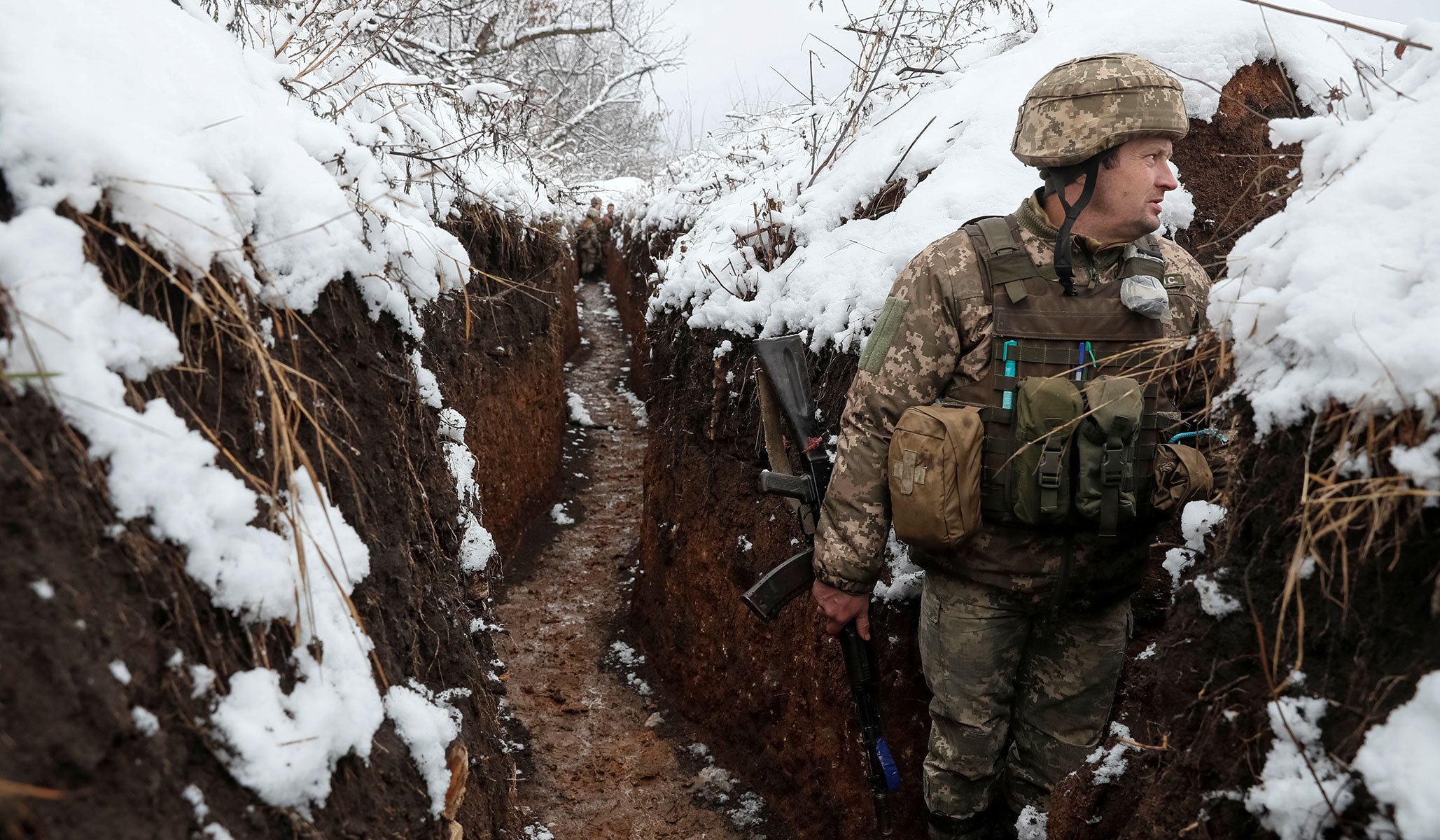 I marvel at any Democratic incumbent who thinks that a Russian invasion of Ukraine wouldn't have significant consequences here in the U.S.:
A Russian invasion of Ukraine could also cause oil prices to shoot up and translate into direct pain at the pump for US drivers. High gas prices, currently averaging $3.48 according to the American Automobile Association, have been a contributing factor to Biden's fall in popularity. The President cannot afford a crisis with the potential to push them even higher just days after key data on Thursday showed that inflation rose 7.5%, in the worst such figures since 1982.
Keep in mind, the outlook for gasoline prices this spring and summer was dire before the prospect of a Russian invasion grew to these heights. GasBuddy's 2022 Fuel Price Outlook, published in December, looked pretty hellacious:
The national average price of gasoline is forecast to climb early in the year, peaking as high as $4.13 per gallon in June. After a hot start to the summer, prices should begin to decline, falling back to potentially just under $3 per gallon by the holiday season.
Most major U.S. cities could see prices peak around or just short of $4 per gallon, though some Californian cities such as San Francisco and Sacramento could see average prices soar to over $5 per gallon.
The nation's yearly gasoline bill will rise to nearly $485 billion, an increase of nearly $80 billion from last year as the average household sees their annual gasoline spending rise to $2,341, the highest tally since 2014.
And the report didn't account for a Russian invasion spooking the world's oil markets even more.
Oil is currently in the low 90s per barrel. A Russian invasion is expected to push the price past $100 per barrel. If you think voters are irate with incumbents now . . . just wait until they're paying $4 per gallon, and $5 per gallon in some states. Right now, the average price in the state of California is $4.70 per gallon.