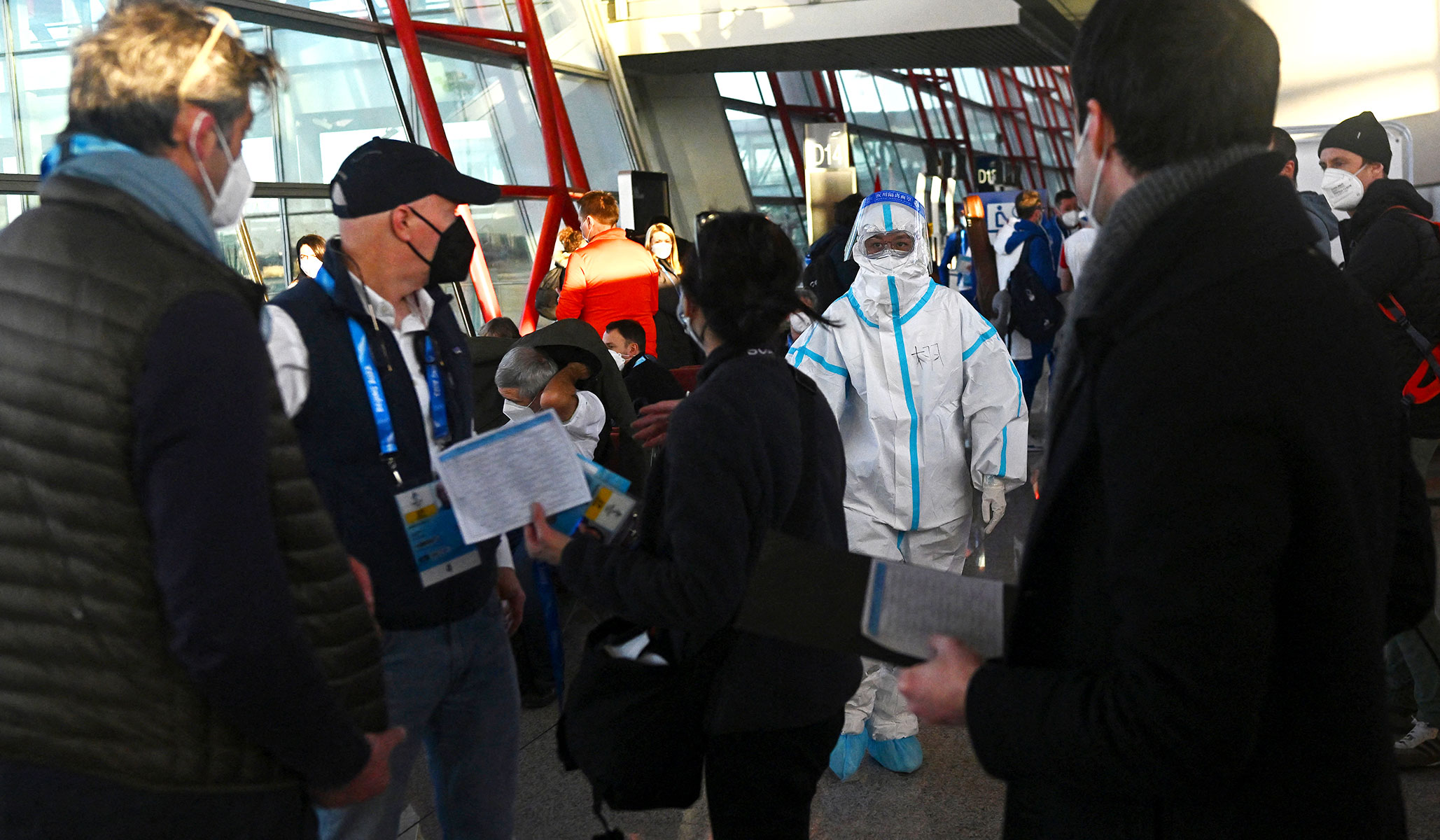 The hypocrisy displayed by those American corporations that cozy up to China while eagerly seeking a high ESG score (ESG is a form of "socially responsible" investing under which companies are, in part, measured by how highly they score against certain environmental, social, and governance benchmarks), embracing the principles of stakeholder capitalism and so on, is not new news, at least for those paying attention. We ran a piece on it just the other day.
Nevertheless, there is something peculiarly nauseating about the way in which some of these firms are, one way or another, supporting the regime Olympics in Beijing.
Writing in the Wall Street Journal, Anastasia Lin, who was born in and spent much of her childhood in China, explains what these Olympics stand for:
Holding the Olympics in Beijing doesn't mean the world accepts China. It means the world accepts the Communist Party, which silences the Chinese people by jailing and torturing those who dare to speak. I didn't understand that in 2001 [when China was awarded the 2008 summer Olympics], but I was a child growing up in a closed society. The West has no excuse now.
No, it does not (and, by the way, it didn't then), and so it is not unreasonable to ask the C-suite preachers backing this showcase for a tyranny that is, to add to its sins, currently organizing a genocide (a rather different 'G'), to explain themselves.
Writing a few days ago in the New York Times, Alexandra Stevenson and Steven Lee Myers:
At the bottom of the slope where snowboarders will compete in the 2022 Beijing Olympics, an electronic sign cycles through ads for companies like Samsung and Audi. Coca-Cola's cans are adorned with Olympic rings. Procter & Gamble has opened a beauty salon in the Olympic Village. Visa is the event's official credit card.

The prominence of these multinational companies, many of them American, has taken the political sting out of the efforts by Mr. Biden and other leaders to punish China for its human rights abuses, including a campaign of repression in the western region of Xinjiang that the State Department has declared a genocide…

The companies argue that the Olympics are not political, and that they have spent hundreds of millions of dollars on deals that span multiple Games, not just Beijing's. Collectively, the top 13 Olympic sponsors have contracts with the International Olympic Committee that add up to more than $1 billion.
The companies that argue that are talking nonsense. As Lin explains, these Olympics are profoundly political, and they are hardly the first to be so.
However, the sponsors are making a gamble which will probably turn out to be just fine for them — for now anyway.
The NYT:
"The space to please both sides has evaporated," said Jude Blanchette, a scholar at the Center for Strategic and International Studies in Washington. "When choosing who to upset, it's either a bad week or two of press in the U.S. versus a very real and justified fear that you'll lose market access in China."
That is these companies' decision to make, however reprehensible their conclusions may be. They should not be allowed, however, to get away with helping China in its efforts to clean up its image while simultaneously setting themselves up as some sort of moral elite in the West.
Nor, for that matter, should they be rated as such by those, however arrogantly, however ludicrously, however opportunistically, have set themselves up as judges of corporate behavior.
Writing in the Wall Street Journal, Nathaniel Taplin:
And what about the booming industry of grading companies on their virtues for giant investors? It already has taken heat recently for coming up with an alphabet soup of different rating methodologies which often return contradictory results. Now those companies' very credibility as judges of social and environmental responsibility could face a test. Visa and Procter & Gamble, for example, are both included in the FTSE4Good and the Dow Jones Sustainability Indexes, which tap companies based on ESG scores from providers such as S&P Global and Sustainalytics. Will future scores be materially impacted by the decision to act as sponsors for the Beijing Games?
If not, then why not?
Good question.