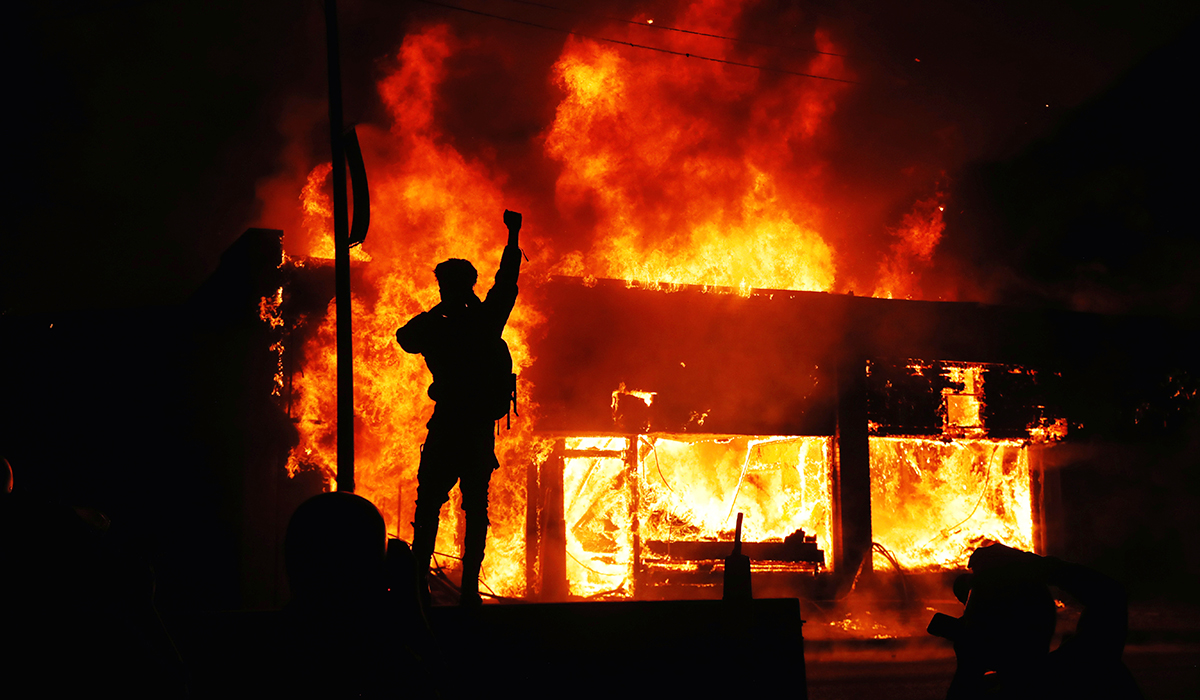 The prosecution of rioters from the summer of 2020 has been, at best, uneven, and the hesitancy of local Democratic prosecutors and the Justice Department to throw the book at crimes committed during the George Floyd–inspired protests has become a major critique of the disparate attention turned upon the January 6 Capitol rioters. But, as I have detailed previously, while there is much to criticize — and much to relate to the broader problem of progressive "prosecutors" who won't prosecute crimes — the idea that the summer 2020 rioters have simply all been let off scot-free is a grave exaggeration. A recent sentencing in Minneapolis illustrates both trends:
A federal judge sentenced a Rochester [Minnesota] man to 10 years in prison for his role in burning down a Minneapolis pawn shop during the unrest following George Floyd's murder. The U.S. Attorney's Office District of Minnesota said 26-year-old Montez Terri Lee was sentenced to 10 years in prison, followed by three years of supervised release. According to court documents, on May. 28, 2020, Lee, along with others, broke into the Max It Pawn Shop on East Lake Street in Minneapolis. Surveillance video showed Lee pouring gas around the pawnshop and lighting it on fire, according to the release. The fire destroyed the building. Another video showed Lee standing in front of the burning pawnshop. He could be heard saying, "[expletive] this place. We're gonna burn this [expletive] down." Authorities say they found the body of a 30-year-old man in the rubble of the building. The Hennepin County Medical Examiner's Office attributed the man's death to "probable inhalation of products of combustion and thermal injury (building fire)."
Ten years in prison is a serious sentence, and a long way from a slap on the wrist. It is, however, not a particularly stiff sentence for felony murder. Lee purposely committed a dangerous and potentially fatal crime which did, in fact, kill a man. To pick a famous recent example, all three of Ahmaud Arbery's killers in Georgia, who (if you believe the evidence rather than the media hype) acted more or less out of an overzealous desire to play private law enforcement, got life in prison. Different crime (they knew they were killing a man), different state rather than the federal system, and they went to trial, but any justification of the Arbery sentence ultimately comes down to the gravity of taking a life. Many people have gotten stiffer sentences than ten years for felonies that resulted in a death; in many states, felony murder is treated as first degree murder, and potentially even a capital crime. So, while a ten-year sentence shows that federal prosecutors took this case seriously, it is not what you'd call an exemplary punishment.