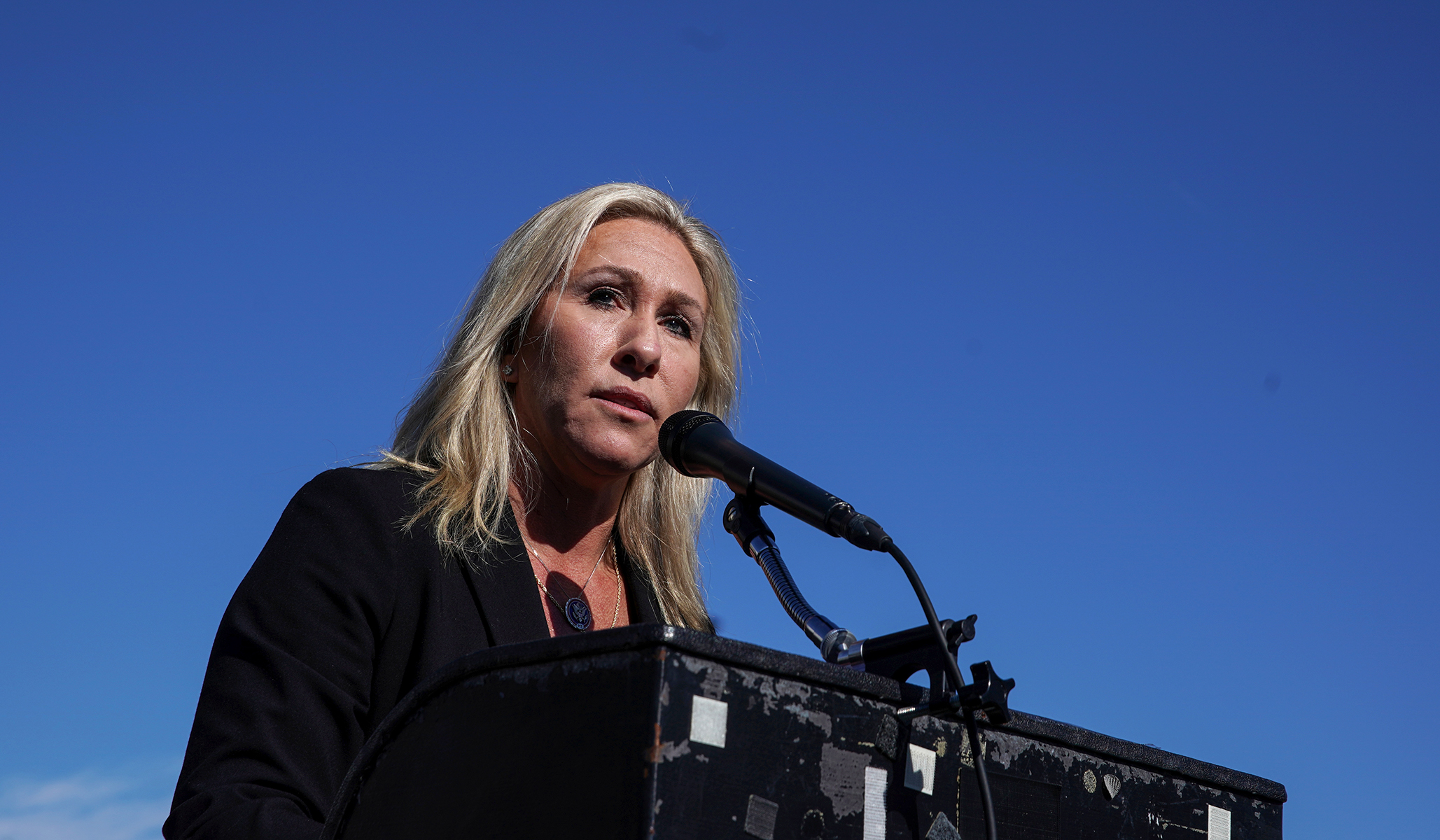 With a redrawn district that subtracted some of her most faithful supporters in her 2020 primary race and added hostile suburban territory in return, freshman congresswoman Marjorie Taylor Greene faces a serious primary challenge from Jennifer Strahan. That challenge is an uphill battle: Greene has a ton of money from donors outside the district, she gets gobs of free publicity, and the Democrats, eager to prop up Greene as an embarrassment to statewide and national Republicans, are suing to challenge the redrawing of her district. But the May 24 primary is still four months away (with a runoff on June 21 if nobody breaks 50 percent), and voters are just beginning to tune in. There has not been independent public polling of the district yet, but a new poll commissioned by anti-Greene forces — which was not commissioned by the Strahan campaign — shows how Strahan's message could draw her even with Greene.
The poll was conducted by TargetPoint, a Republican pollster, and it is a classic push poll designed to test messages: Voters were asked for their opinion of the candidates, then asked to respond to a series of anti-Greene messages, then asked their views again. The final numbers should not be confused with the results of a straight opinion poll, but these kinds of polls serve a distinct and legitimate purpose: They are commonly used by campaigns early in a race to test how many voters are open to persuasion and what kinds of messages they respond to.
First, the bad news: Greene starts off in a strong position. The poll questions show that Greene leads Strahan 60 percent to 30 percent among the 450 potential Republican voters surveyed (with 10 percent undecided), which is matched by a 60 percent favorable to 28 percent unfavorable rating for Greene among the people polled. Greene has a locked-in base of 35 percent of the respondents, while 16 percent said they would never vote for her (only 7 percent said the same about Strahan, presumably Greene partisans).