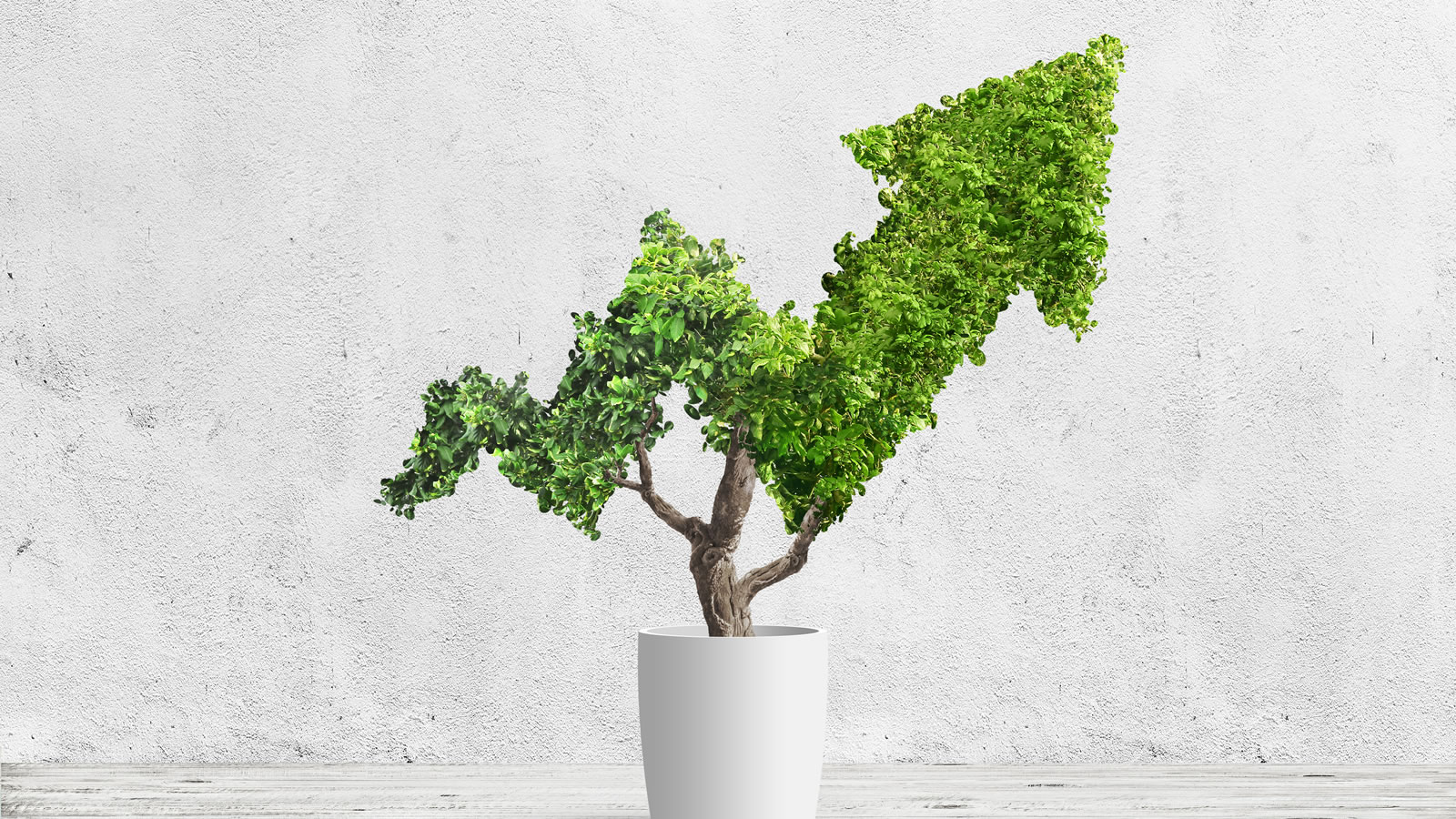 Terry Smith is one of Britain's better known (and more successful) fund managers. In the course of a long career in the U.K.'s financial markets, he has also developed a reputation for speaking his mind.
Terry Smith joined Barclays  as a freshly-minted history graduate in 1974 following an interview milkround with household names from Unilever to Marks and Spencer . Not one to shy away from a challenge, Smith chose Barclays because they gave him the toughest interview, and he liked that. He became prominent as the UK's top-rated banking analyst throughout the 1980s and in 1992 published the blockbuster 'Accounting for Growth' which exposed accounting malpractices and frauds of the time – and also cost him his job at UBS (called UBS Phillips & Drew at the time).

Smith is now best known for his hugely successful career as a fund manager, having set up Fundsmith and managed its flagship Fundsmith Equity Fund since its inception in November 2010. The fund has become the most popular open-ended actively managed fund based in the UK, with assets of £27.9bn on 30 November, according to data from FE Analytics.
I have just the faintest — the faintest — of suspicions that Smith is none too impressed with the idea of ESG, a variant of "socially responsible" investing under which companies are measured against environmental, social, and, rather more logically, governance benchmarks.
I would guess too that he does not think too much of ESG's intertwined other half: stakeholder capitalism.
I've written a bit about stakeholder capitalism over the last couple of years. Here's one brief extract from something from last June:
Underpinning the notion of "stakeholder capitalism," a concept that has taken the C-suites of some of America's largest companies by storm, is the idea that a company should be run for the benefit of all its "stakeholders," a conveniently hazy term that can be defined to include (among others) workers, customers, and "the community," as well as the shareholders who, you know, own the business. It's a form of expropriation based on the myth that a corporation that puts its shareholders first must necessarily put everyone else last. In reality, an enterprise that, to a greater or lesser extent, fails to consider the needs of various — to use that word — stakeholders in mind, customers, most obviously (but certainly not only) is unlikely to flourish, and nor, therefore, will its owners.
But back, via the Daily Telegraph, to Mr. Smith:
One of Britain's best known investors has attacked Unilever for its "ludicrous" focus on sustainability, in a sign of growing City frustration at blue chip companies championing fashionable causes.

Terry Smith, manager of the £29bn Fundsmith Equity fund, said that the consumer goods behemoth has become "obsessed" with its public image and mocked its efforts to imbue brands such as Hellman's mayonnaise with a higher purpose.

He said this overzealous focus on environmental and social issues has proved a distraction at a time when the £101bn maker of products from Vaseline to Marmite is struggling with a falling share price.

In a letter to investors in his fund, Mr Smith said: "A company which feels it has to define the purpose of Hellmann's mayonnaise has, in our view, clearly lost the plot.

"The Hellmann's brand has existed since 1913 so we would guess that by now consumers have figured out its purpose (spoiler alert – salads and sandwiches)."

Mr Smith said "the most obvious manifestation" of this was how Unilever-owned Ben & Jerry's ice cream refused to supply the West Bank . . .

Unilever in particular has long seen itself as a leader in the [ESG] field.

In 2019, its chief executive Alan Jope vowed that "in the future, every Unilever brand will be a brand with purpose" and said he would offload those that "are not able to stand for something more important than just making your hair shiny, your skin soft, your clothes whiter or your food tastier".

Mr Smith is not the only investor concerned about financial performance at a time when management attention might appear to be elsewhere

In the past year, shares have fallen 9pc when the UK market has risen 11pc, while pre-tax profits have fallen for two consecutive years from €12.4bn (£10.3bn) in 2018 to €8bn in 2020.
I have no particular views on Unilever, but in a world in which it was understood that the primary purpose of a company was to generate return for its owners (the shareholders), Smith's views would be regarded as common sense — and Jope's not only as nonsense, but self-serving nonsense too.
Sadly, we do not live in that world. The importance that Milton Friedman attached to shareholder primacy is now regarded as rather grubby, beneath the dignity of the business and finance class, who would rather be working for their own idea of a higher purpose than, respectively, for their greedy shareholders or "muppet" clients, the two sets of unfortunates who ultimately pay their salaries. It is, of course, only a coincidence that ESG has given birth to a flourishing — and profitable — ecosystem within which countless people, including consultants and professional advisers of one category or another, as well as NGO types, academics, ambitious regulators, Wall Street hucksters, and business executives who would rather "answer" to a voiceless planet than noisy shareholders, can do very nicely indeed.
Over to (checks notes) McKinsey (my emphasis added):
Purpose and environmental, social, and governance (ESG) issues represent critical challenges for both boards and executive teams. They have become particularly salient since the COVID-19 pandemic, which has forced corporations to scrutinize their responsibilities and role in society.
It has?
Well, the private sector has succeeded in developing (admittedly with varying degrees of support from the taxpayer) vaccines to combat Covid-19 at an extraordinary pace, but somehow, I don't think that is what McKinsey has in mind.
McKinsey (again, my emphasis added):
In this episode of the Inside the Strategy Room podcast—one of three exploring the various challenges around ESG—two experts who have long studied the connection between purpose and ESG explain how to align these commitments and embed them in organizations' lived experiences. Rupert Younger is the founder of the Centre for Corporate Reputation at Oxford University and chairs the Enacting Purpose Initiative, a multi-institution partnership that works to establish best practices around purpose governance. Robin Nuttall is a leader in McKinsey's ESG and regulatory strategy work.
Ecosystem much?
I would have italicized "lived experiences" too, but that would have been a cheap shot.
Do read the whole transcript. It provides an excellent window into the world of the ESG mandarinate.
I'll just excerpt a few words and phrases:
Purposeful work, purposeful activity, purpose and sustainability, embedding purpose, [a] more balanced capitalism, turning purpose intent into purpose action, measuring purpose, bold road map, a trajectory to improvement, pivot points.
I'll leave it there for now. Terry Smith probably would not.