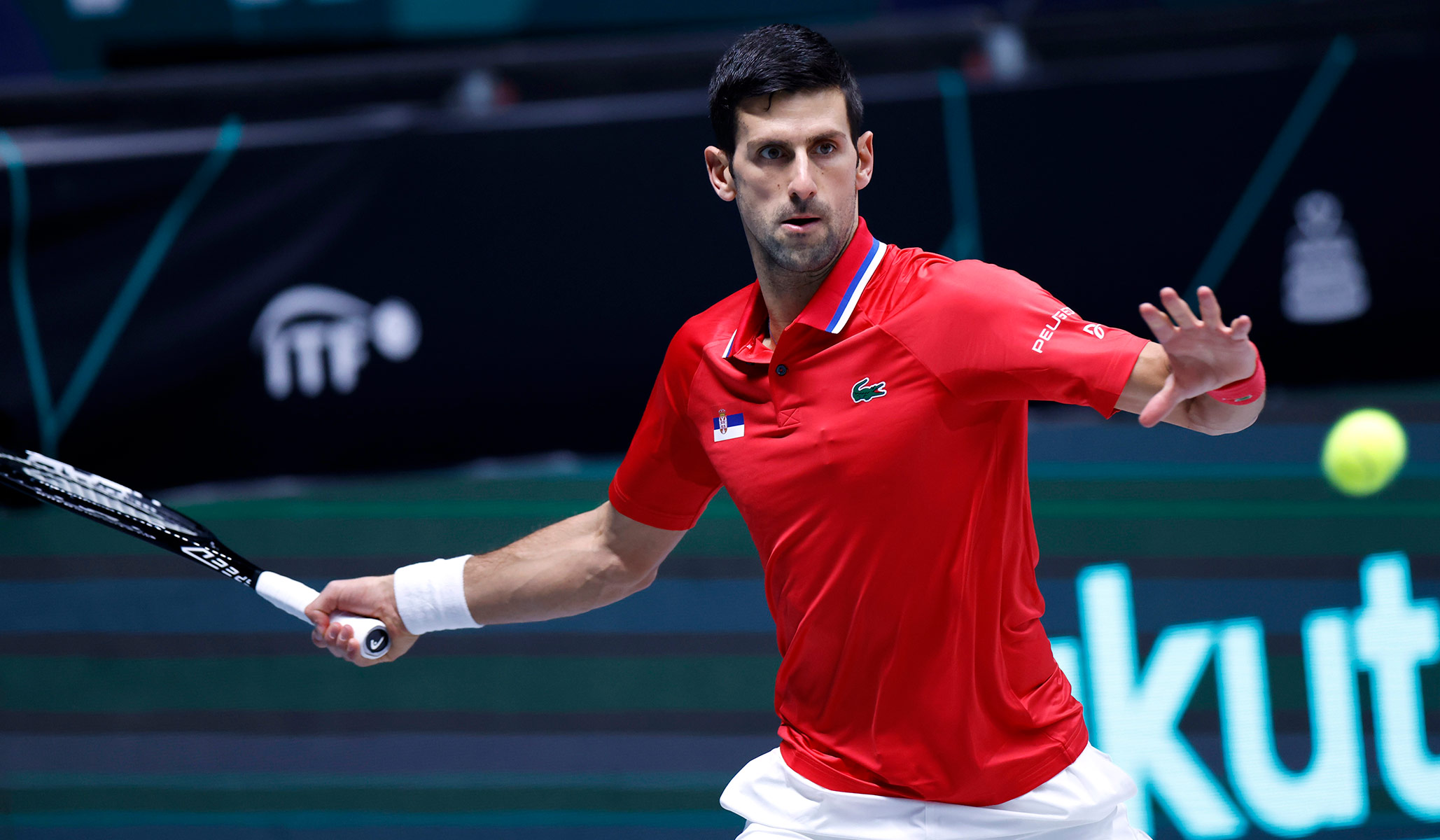 Kevin Williamson argues quite logically that Novak Djokovic, tennis star, does not have any right to enter Australia while ignoring Australia's rules, not even if he's rich and famous, and likely to win the Australian Open. And that is all true, and anyone who traveled to Australia before Covid would have been impressed — possibly even a little surprised by — how vigilant Australia is about who is entering their country, and what they are bringing with them. Australia's natural environment has lots of delicate ecosystems that can be disrupted if you break their quarantine and introduce the wrong, plants, bugs, or animals to the continent.
But, I wonder whether the logical argument might be based on a mistaken set of facts, or at least an unclear set of facts. After all, it had seemed that after a delay, Djokovic had gotten the okay to fly to Australia, only for the situation to change later last week. According to The Age, the Australian government had changed its case against allowing Djokovic into the country. The government had conceded that Novak Djokovic "entered Australia with a valid medical exemption and poses a low risk of contracting the virus."
Immigration minister Alex Hawke (perfect name in this regard), had changed the government's position. Instead of Djokovic's star power being an asset, it was a liability. From The Age:
The minister describes Djokovic as a "high profile unvaccinated individual" who has publicly indicated his opposition to getting the jab and demonstrated an "apparent disregard" for basic COVID rules such as isolating after a positive test.

"Given Mr Djokovic's high-profile status and position as a role model in the sporting and broader community, his ongoing presence in Australia may foster similar disregard for the precautionary requirements following receipt of a positive COVID-19 test in Australia," Mr Hawke wrote.

"In particular, his behaviour may encourage or influence others to emulate his prior conduct and fail to comply with appropriate health measures following a positive COVID-19 test, which itself could lead to the transmission of the disease and serious risk to their health and others."
At one point in the hearing, Djokovic was described as a potential "icon of free choice."
And, if you squint you can see reason for the alarm. Most media reports have tended to try to divide the world into the science-believers and the subversive "anti-vaxxers." And Djokovic, who has long-documented superstitious beliefs and scrupolisities when it comes to his body, makes for a juicy anti-vaxxer foil. But the world is more complicated than that. We see pretty clearly that the case for the vaccines is overwhelming the older and unhealthier you are. And millions of people in America who did get vaccinated seemed to have skipped the opportunity to vaccinate their minor children. Is this an anti-vax position? I don't think it is — I think it is evidence of people who understand a chart and made a judgment call.
The case that a 34 year tennis champion who has already recovered from Covid is in desperate need of a vaccine to protect the safety of others simply doesn't add up. Australia was faced with the possibility of coming near to acknowledging this, and undercutting their own slightly irrational approach to a disease whose spread can no longer be stopped by vaccines. The immigration minister's rationale had nothing directly to do with the spread of disease, but with maintaining his government's credibility.
Of course Australia, being a sovereign country, has a right to deny entry to any foreigner — to revoke their visas after their arrival at the airport — just because they don't like the look of their mustache. But civilized countries set out laws and rules for governing how to treat foreign nationals, and try to follow them fairly, as a further demonstration of their legitimacy among their own citizens, and often as a courtesy to their own citizens who do business with foreigners, marry them, or just like to watch them play tennis. It's not clear to me whether Australia is following their own rules or doing so fairly. And the punishment levied — a ban on entering Australia for three years seems disproportionate as well.
The Djokovic controversy was, for Australia's government, an opportunity to back away from the ledge of irrationality. They missed it.