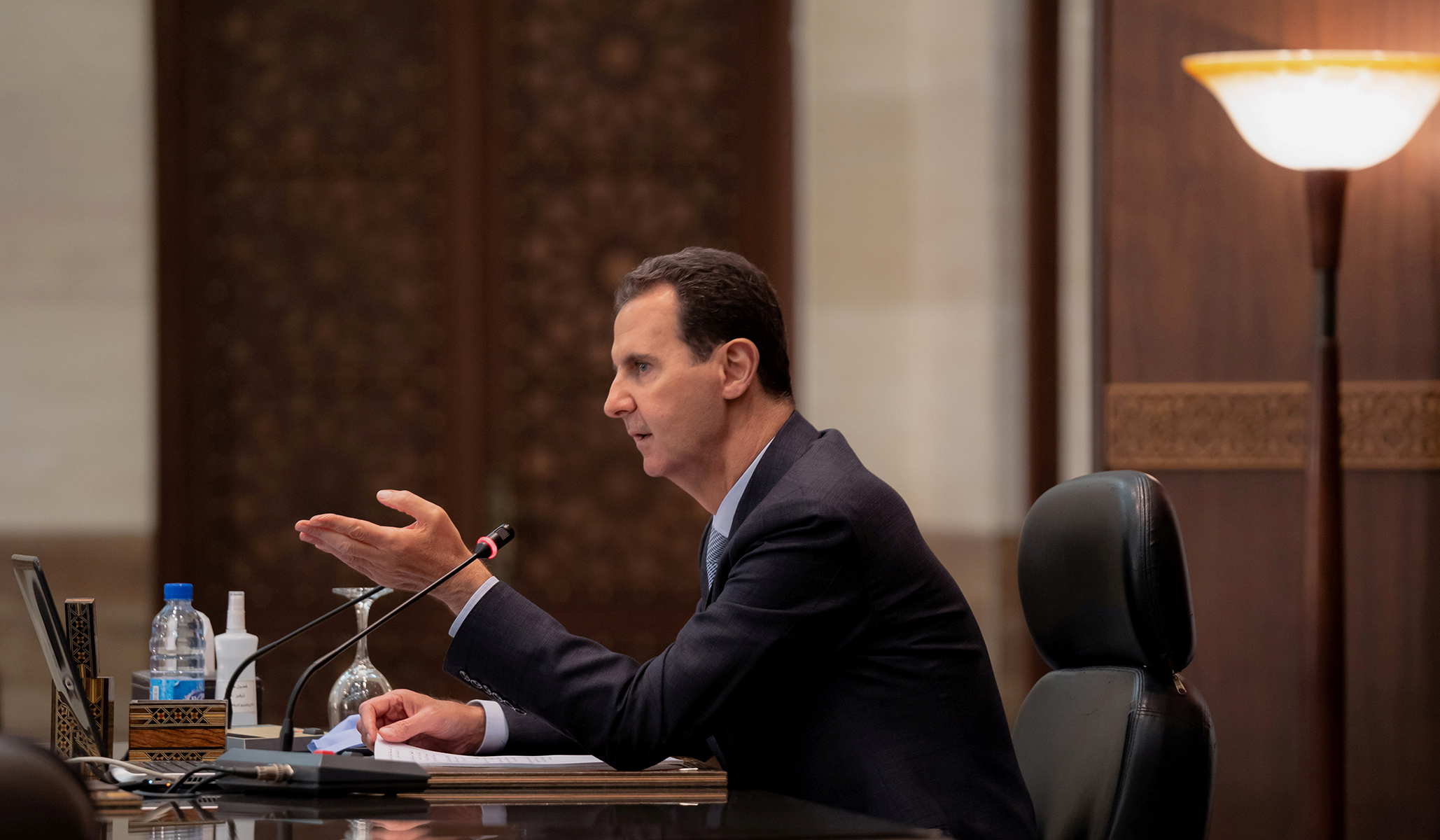 Syrian and Chinese officials have finalized an agreement to admit Damascus to Beijing's Belt and Road Initiative, the global infrastructure investment project pushed by the Chinese Communist Party, according to SANA, Syria's state media outlet.
Per the SANA report, the agreement will help "open broad horizons of cooperation with China and a number of partner countries in the initiative in several areas, including the exchange of goods, technology, capital, activating the movement of individuals, in addition to cultural exchange."
The inking of the deal follows a trip to Syria last year by Chinese foreign minister Wang Yi. During his time in Damascus last July, Wang extended the invite to Syrian dictator Bashar al-Assad to join the Belt and Road.
Syria's membership in the project comes against a backdrop of efforts by the Assad regime to rebuild Syria and reestablish diplomatic ties with other countries following the decade-long revolution that it brutally quashed.
But as Beijing tightens its grip over the country, which is focused on reconstruction efforts, there are signs that the Biden administration is letting up on the U.S. pressure campaign targeting the Syrian dictatorship. In November, for instance, the Treasury Department made it easier for U.S. enterprises to do business in Syria as long as they do so under the guise of those reconstruction efforts.
A number of observers have also questioned whether the Biden administration is willing to proactively work to block the Syrian government from rebuilding its diplomatic relationships, a charge that U.S. officials have denied. Meanwhile, Congress passed a provision in the annual defense-authorization bill intended to pressure the administration to complete a withdrawal of U.S. forces from the northeast part of the country, as National Review first reported.
Earlier this week, the top Democrats and Republicans on the Senate Foreign Relations Committee and the House Foreign Affairs Committee wrote to President Biden, urging him to oppose Assad's campaign to rebuild his international standing.
"Given Assad's horrific crimes against the Syrian people, the United States has long maintained that the international community cannot reintegrate the Syrian regime without meaningful reforms that demonstrate accountability and reflect the will of the Syrian people," wrote Senators Bob Menendez and Jim Risch and Representatives Gregory Meeks and Michael McCaul.
"Your Administration should consider consequences for any nation that seeks to rehabilitate the Assad regime and to ensure that all countries understand that normalization or Assad's return to the Arab League are unacceptable. Tacit approval of formal diplomatic engagement with the Syrian regime sets a dangerous precedent for authoritarians who seek to commit similar crimes against humanity."
The lawmakers seemed to be referring more to recent diplomatic overtures by Arab countries — the UAE, Egypt, and Jordan — in 2021 than to China's relationship with Syria. But it's grimly fitting that the party is throwing a lifeline to the Syrian dictatorship, which itself runs an industrial system of mass slaughter.