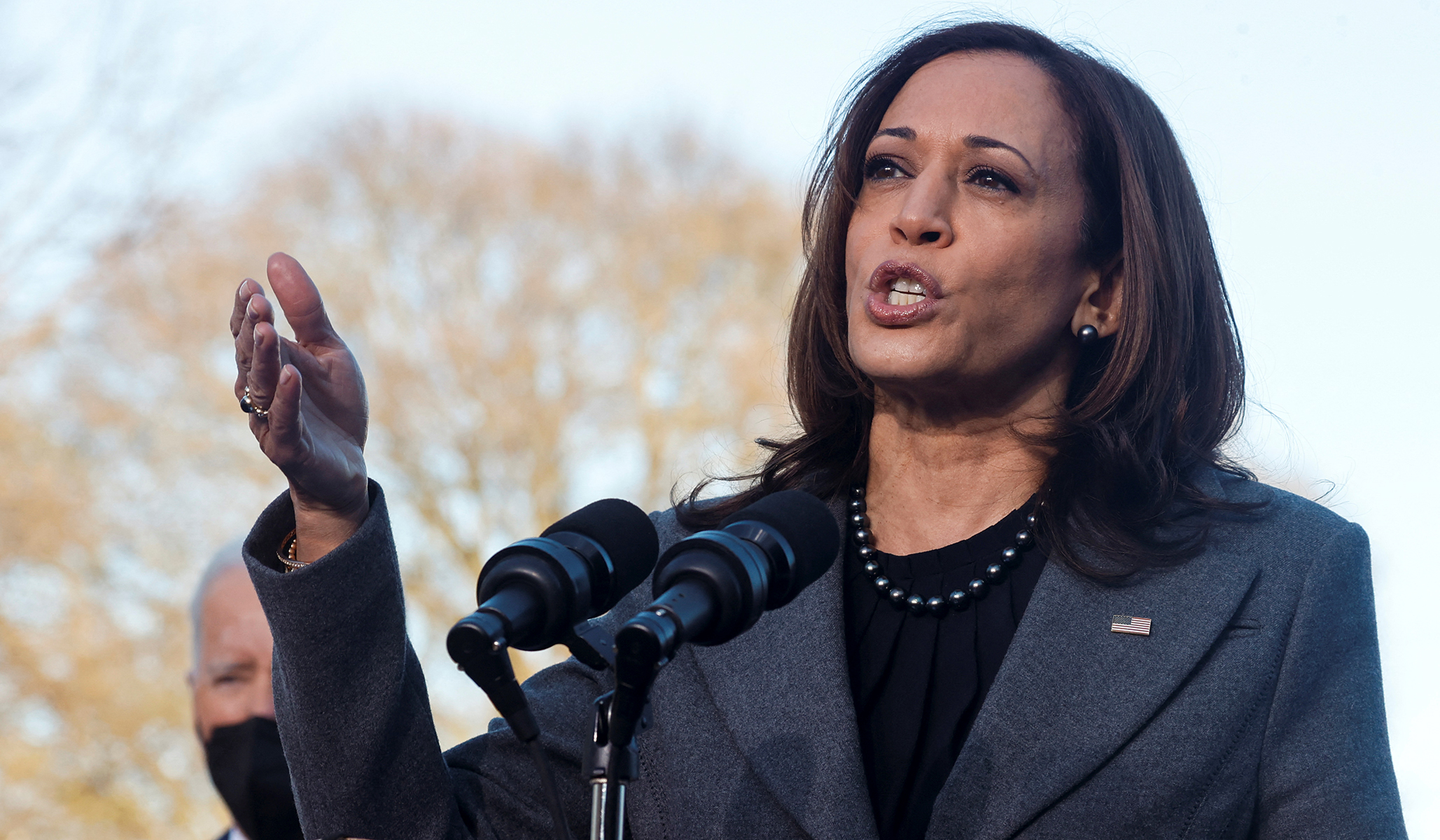 In a Today show interview, Vice President Kamala Harris demonstrates her preternatural ability to speak without saying anything: 
.@craigmelvin asks if it's time to change admin's strategy on Covid, Harris says:
"It is time for us to do what we have been doing. And that time is every day. Every day it is time for us to agree that there are things and tools that are available to us to slow this thing down" pic.twitter.com/8I52Q43050

— Alex Thompson (@AlexThomp) January 13, 2022
Harris recently drew headlines for echoing Jimmy Carter's "malaise" speech, but I found the emptiness of her remarks after the "malaise" comment more remarkable: 
We're two years and to this thing, you know, people are – we want to get back to normal. We all do. But we have to then do the tough and hard work of pushing through with solutions, understanding that there are going to be challenges. But let's meet the challenges where they are. And let's also take a moment to see the progress we've achieved.
In a recent column, Peggy Noonan zeroed in on another example of Harris's failure to communicate:
I trace her decline to when she went to Guatemala and Mexico in June for meetings on immigration. Near the end in what should have been a highly prepared meeting with the press, she launched into a sort of mindless ramble in which she kept saying we have to find out the "root causes" of illegal immigration. She said it over and over. "My trip . . . was about addressing the root causes. The stories that I heard and the interactions we had today reinforce the nature of these root causes. . . . So the work that we have to do is the work of addressing the cause—the root causes."

There is no one in America, including immigrants, who doesn't know the root causes of illegal immigration. They're coming for a better life. America has jobs, a social safety net, public sympathy for the underdog. Something good might happen to you here. Nothing good was going to happen at home.

That's why immigrants have always come. Studying "root causes" is a way of saying you want to look busy while you do nothing.