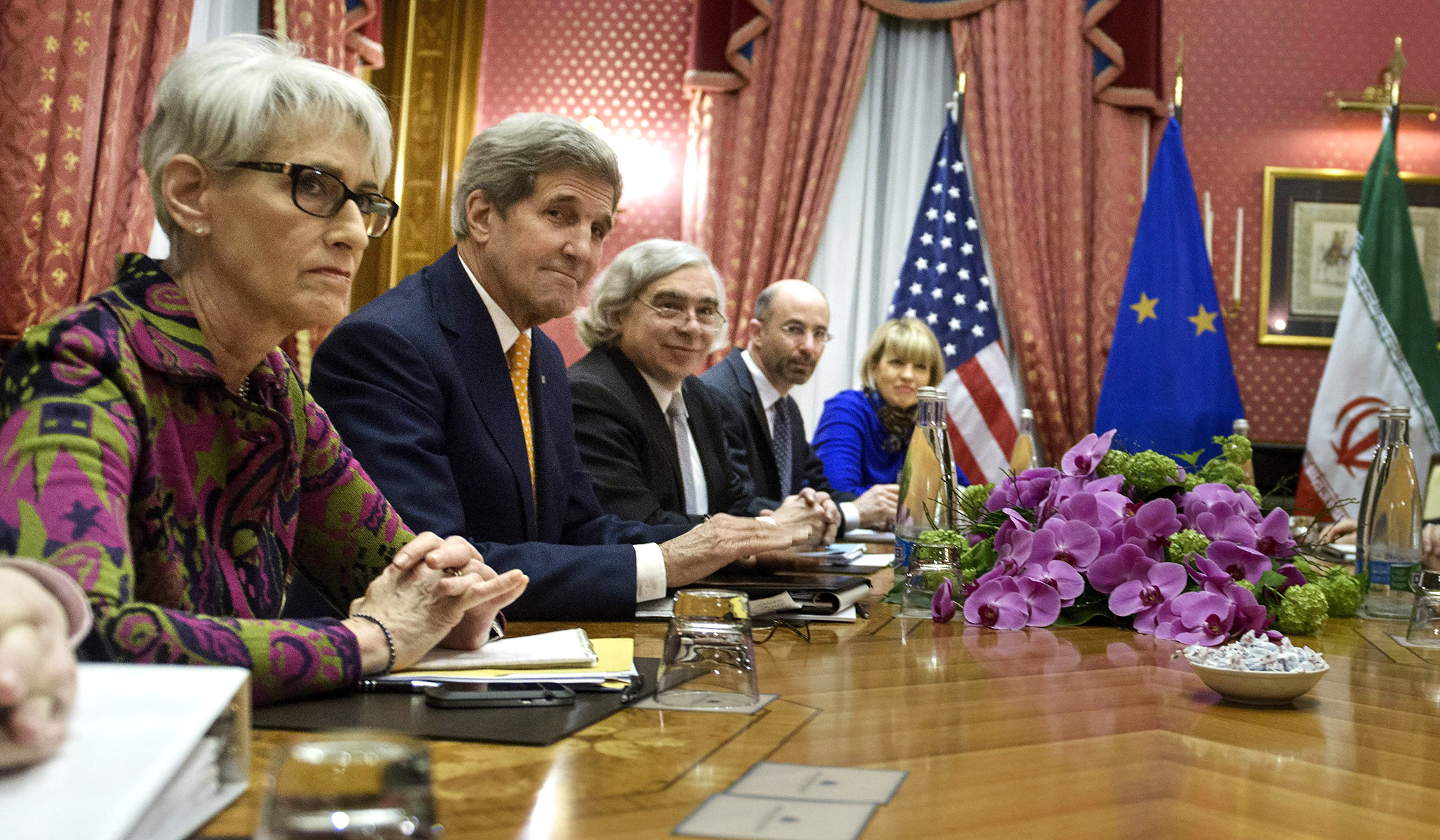 Deputy secretary of state Wendy Sherman said today that she's hopeful she can reach an agreement with her Russian counterpart in strategic-stability talks because of their success in negotiating two Obama-era diplomatic agreements together: The Iran nuclear deal and a deal to seize the Syrian government's chemical-weapons cache.
Sherman had just concluded a round of talks earlier today with Russian deputy foreign minister Sergei Rybakov in Geneva. On the agenda: The "strategic stability" dialogue agreed to by Presidents Biden and Putin in June, as well as Russia's ongoing military buildup at its border with Ukraine.
The most important takeaway from the talks, which Sherman characterized as "straightforward, businesslike, candid discussions," seems to be that the two sides are just beginning a process by which they can come to an agreement. Russia will continue the dialogue with the U.S. and its allies at the NATO–Russia Council and the Organization for Security and Cooperation in Europe. Thus far, the discussions have centered on U.S. proposals regarding the placement of intermediate-range missiles and Russian demands that the U.S. commit to prohibiting Ukraine from joining NATO (the latter of which Sherman said she pushed back against).
What's also noteworthy is the perspective that Sherman, who was a high-ranking official in the State Department under the Obama administration, brings to her newest assignment.
Sherman told reporters after today's seven-and-a-half-hour dialogue that she has hope. After all, as she told the AP's Matt Lee, "it's very hard for diplomats to do the work we do without hope. So of course I have hope."
She went on to explain why she has hope: Because she's negotiated agreements with Rybakov before.
"Minister Rybakov and I know each other very well. We worked on the Syrian chemical weapons deal together. We worked on the Joint Comprehensive Plan of Action together. We've obviously worked on the [strategic stability dialogue] in my role as deputy secretary of state," she said.
"We know each other very, very well. So we can be very straight-up with each other to the extent that we can be, knowing that we are here for our national interests and are very loyal to those national interests."